20 Best Remote Jobs for Moms
Looking for work may prove challenging when you have Mom duties, especially when you're still caring for a child. Many moms don't even get to take care of themselves; what more if they ought to go to a job interview. Here is a list of remote jobs for moms they can start right away.
Moms can't find jobs demanding more office hours and duties because of their duties as moms. So a lot of moms, if not most, struggle to find a job. Luckily, we narrow down a list of remote jobs for moms, making them capable of earning and being the superhero their children need. Ask yourself: what are my strengths and follow us to choose something suitable!
1. Remote Language Tutor
Know a language and can speak it fluently? Language tutoring may be a remote job for moms. Many people learn and take language courses online. The majority of them want to find tutors who can help them. Teaching someone a language may be straightforward at times, depending on the student's language. To start teaching, you need to be well-versed with the language you're going to teach.
Another plus side of language tutoring is the possibility to manage your time efficiently as you take care of your responsibilities at home.
2. Social Media Manager
Most Moms now are savvy with social media. That is why many babies even have their social media accounts with cute photos. Even if we are not aware of it, we may already be well-versed with social media management, and we spend lots of our time on various platforms. Some people are ready to pay for remote managing their social media pages from companies, influencers, or even small businesses. From publishing posts to hosting events, social media is one of the things that businesses or influencers use to promote and organize their projects.
Almost everything you would be required to do in social media management are things you already do daily, especially in today's generation. The only difference is, well? You' re-earning from it, apart from the technicalities required of SEO.
3. Writer
Our writing ability goes in many ways, from daydreaming, being randomly inspired, or even sleeping. We think of stories to tell, things to create, or even the things we encounter daily. These are assets we can write. Writing is a job for anyone who likes words and tells their stories.
Remember, anything can be written:
A story you used to tell.
Adventures you've been through.
Things you do daily.
All that attracts the reader's attention is a good record write-up.
Writing might be tricky, but it is indeed a fun job to do. And it does not require many technicalities, which means any mom can start writing anytime and anywhere.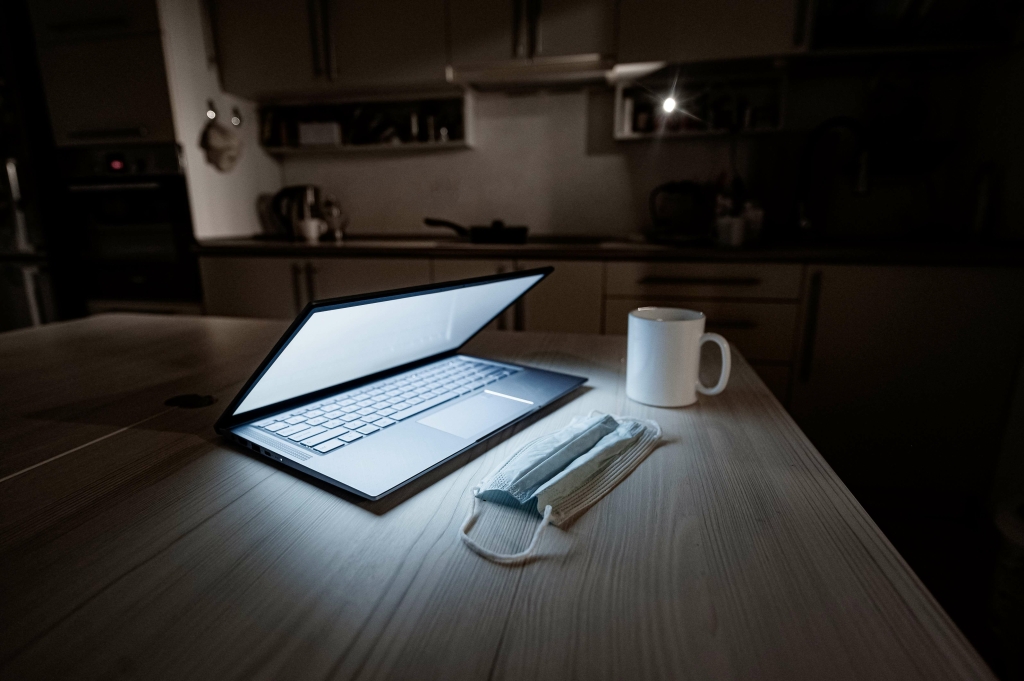 4. Front-end Web Developer
Every time we think of coding, we get stuck in an extremely challenging mindset, and people will feel it to be a highly demanding job requiring several skills, as you will be writing in a computer language. However, here in front-end web development, things are slightly different. Being a web developer in the front-end is not too complicated. All you need is basic programming skills! You will only be working on the front-end of things in the website you develop, like how it looks and works. Front-end web development is a remote job suiting even moms.
What is significant is getting all the basic knowledge of CSS, HTML, and JavaScript to start working. You do not have to learn any other complicated programming languages; these three are enough to commence a job as a front-end web developer.
5. Web Designer
Web design may be a part of the front-end of web development, but it is a different job. In web design, you are more focused on the website's colors, shapes, and font sizes. Here, you will be presenting the web application by adding designs such as photos banners and making the features they make in the front-end look cooler. Web design is simple. You can start with the basic knowledge of CSS (Cascading Style Sheets ) and learn more as you progress.
6. The Virtual Assistant
As the name states, you may be qualified to be someone's remote assistant. Many people are too occupied to even take care of all their daily responsibilities, so they hire assistants. A virtual assistant helps clients set appointments, manage emails, phone calls, travel arrangements, and many more. You do what a personal assistant mostly does, only remotely.
7. Transcriptionist
Got a pair of headphones? Yes? Then you might be a Transcriptionist. Transcription is one of the recommended remote jobs for moms as it is efficient. A transcriptionist listens and types; you will be listening to audiobooks translating them into notes. Listening and accurate typing are the only technicalities you need to be able to secure this job. Do not forget proper writing ethics such as punctuation and grammar skills. You can even avoid waking up your baby and sitting beside them as they sleep while doing transcription work.
8. Recruiter
A remote recruiter is a headhunting specialist. They are tasked to verify an Applicant's qualification to find out they are either qualified or not. Your main task will be to verify resume, information, and evaluate applicants after an interview. Communication skills and good research acumen are essential ethics for a recruiter.
9. Graphic Designer
Graphic design is probably one of the most viable remote jobs out there. Whether big or small, multiple businesses need a graphic designer to make logos and banners for them. Graphic design may require a few technicalities, such as familiarizing yourself with the tools and materials you're going to need. Your creativity and artistry are what every client and employer needs if you are a designer. Your tasks are things such as Designing logos and icons or Designing content.
10. Digital marketing
Promoting and gathering leads are the main tasks of marketing. This is done digitally by making advertisements on the web, such as video ads and poster ads. Your main goal as a digital marketer is to get engagements and widen the community of consumers your client has. You will host company events and other activities that promote what the company offers.
11. Video Editor
The majority of content creators and companies are opening remote positions and hiring editors to edit their content. It can be a vlog, product promotion, or a gaming video. Almost everyone can edit videos nowadays, which doesn't make video editing a highly demanding job. All you need is basic knowledge of video editing tools.
12. Online Tutor
Like the moms reading this article, most parents have children who study at home. Unfortunately, busy parents don't have the time to teach, so parents hire remote specialists who offer tutoring to their children to have a better education. Online tutoring does not demand technicalities, and you might schedule your own time on when you will be teaching your students.
13. Chat support
The chatbots you see on the bottom of websites you visit aren't robots. Most of them have humans behind them answering your questions and concerns following the scripts. The chat support requirements are not that technical at all. It would help if you had good grammar and comprehensive abilities to answer your client's answers more efficiently.
14 . Customer Service
In this remote job, you provide customer needs and assist them with their concerns. Customer service requires proper communication skills. You have to sound professional and calm in any situation because you are talking to the company's customers you work with.
15. Travel agent
Travel agents organize and plan vacations and other traveling events in travel agencies. Setting travel packages, booking hotel rooms, providing transportation, and taking your clients to tourist attractions are the main objectives of a travel agency which is why research is an essential key in Travel agent remote job.
16. IT Tech support
IT support provides aid when someone encounters technical issues. Knowing troubleshooting technical problems will be essential in IT Tech support remote jobs. Though you are not just tasked to solve the computer's issues, you also assist with the technical side of things. Not everyone is knowledgeable about computers, and IT support is here to help.
17. Sales Representative
Offering sales to potential consumers is the main task of sales representatives. Each of them should learn the essential ethics of processing sales. Talking to a client and telling them what your deal is about isn't convincing at all. You need bait, something to make your clients believe you're selling them what they need.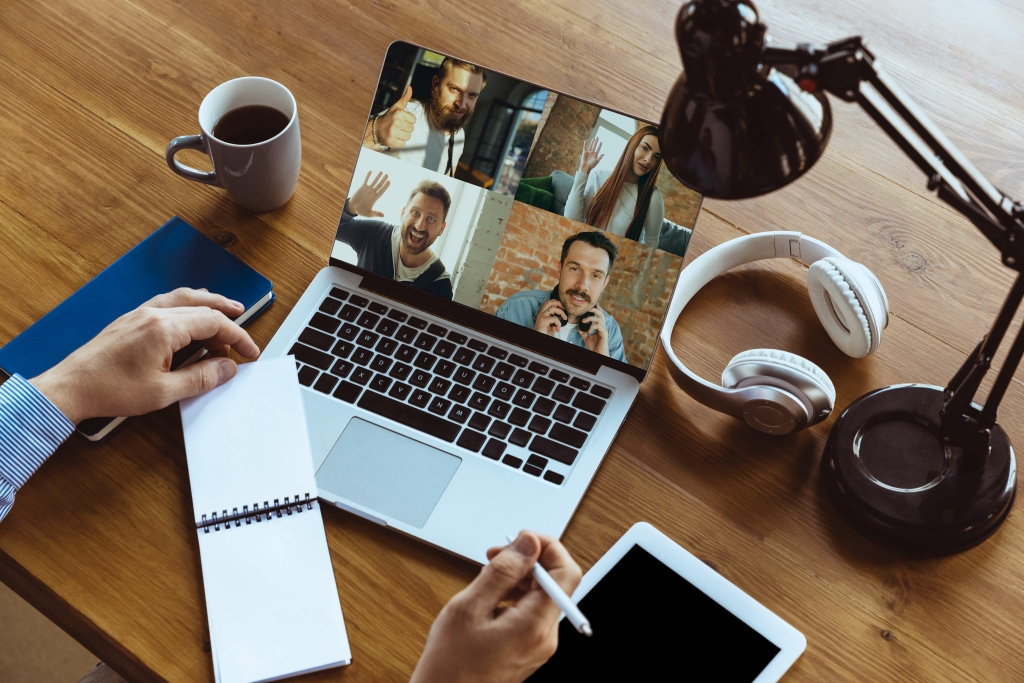 18. Product manager
Managing products for e-commerce websites or even small businesses can be done remotely to organize online stores and sort out their products more orderly. Setting proper price tags and organizing stocks is the main task of product management.
19. Production assistant
Most content creators host live online events such as podcasts and live streams, and sometimes they require staff to moderate live chats, assist with the technicalities, and even direct the production flow. Bigger productions require more tasks, which is why you should be prepared to do several things as a production assistant. You need to ensure that productions go smoothly and it does not run into any technical difficulties.
20. Proofreader
A proofreader checks every detail of write-ups and checks if there are writing errors. Proper grammar and writing skills are needed to do the job; working in a proofreader position, you need to verify and analyze write-ups making sure that it is fitting.
Final thoughts
Moms are superheroes of our lives. There are times when they need to work while taking care of babies. WFH is becoming mainstream, and more remote jobs for moms are opening to build a career. It is possible to work a full week or not. Most of the jobs here on the list aren't demanding qualifications and all of them only require a computer and internet at home to start working. You might find a lot of these jobs easy because most of them are things we already know and do daily, but some of them, like a web designer or web developer, might become a real challenge. We hope this list helps you find something that fits your needs.
Take the first step to your new remote career!