10 Best Practices For Remote Onboarding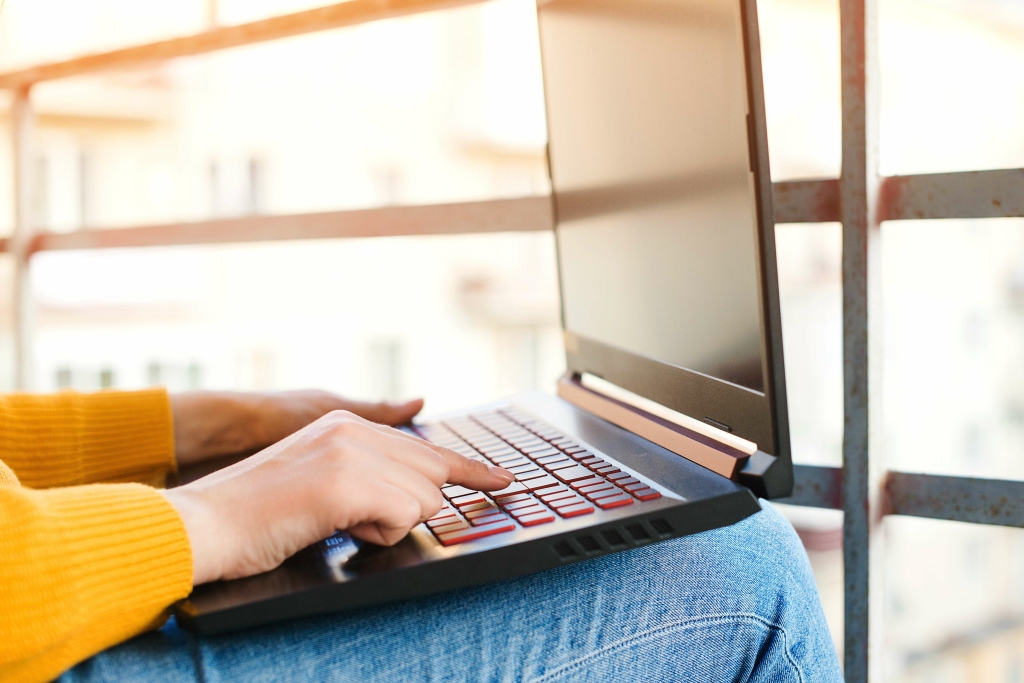 Remote work hasn't been popular in the past, but today, the situation is different. The number of employees working remotely has significantly increased by 159% since 2005. After the outbreak of COVID-19, the trend became even stronger. Companies had to adjust and change their onboard practices to integrate new employees.
Traditional onboard practices are focused on paperwork unless a company changes it and makes it people-focused. It's especially important to implement remote onboarding best practices since remote work lacks the feeling of unity within the company.
Employees don't meet each other in person and might feel less motivated. That's why smarter businesses took a grip of this situation, changed their onboard practices, and have succeeded.
Such remote onboarding best practices processes made it easier to join a new team, and new employees felt like they had all the support. It's also worth mentioning that employees are twice as likely to start seeking a new job because of a bad onboarding experience. It's critical to control this situation. Otherwise, you might lose professionals because of bad onboard practice.
But there is good news, and you can use various strategies to make the onboarding better. Check out the ten remote onboarding best practices that your company can implement to improve workplace integration.
Start Early
Most companies believe they should give time to their employees and launch onboarding on the first day of their work. But it's a mistake. There is a better method to adopt before the first day of work:
Send critical HR documents to sign.
Send the handbook and other business-related material to read and get acquainted.
Hand the onboarding agenda.
Getting this data unclogs the work schedule of an employee during their first day. Dealing with paperwork and getting acquainted helps an employee to focus on the job, so they don't get confused or overwhelmed.
The first day is very important to most people, and it makes people nervous. It's crucial to make this day as stress-free as possible, so the integration process goes as planned.
A Welcome Package
New employees should feel like they are being accepted into a new welcoming family. It's easier to do when working in a traditional workplace, but it's also possible to organize in a virtual space.
Send a welcome package, or host a welcoming virtual lunch during the first day of work. Ask questions to get to know the new employee better. Learn about their job inspiration, what they want to achieve in the new role, etc. Or ask team members to record welcoming messages and send them to the new worker.
Get Employees Online Early
It's another tip related to remote onboarding best practices. Use it before the first day of work. The remote job should be organized properly. Responsible people have to ensure the connection of a worker to the team is set. For example, the new employee needs access to the company's intranet, video conferencing software, messaging apps, and other tools or programs.
If during the first day, an employee doesn't know what to do or has to wait for these issues to be solved, it may create a feeling of isolation. Start orientation with IT set up ASAP, set up accesses to important tools, ensure the worker has all the necessary passwords, etc. As a result, you will have time to easily integrate the new employee into the team on the first day of work.
Recreate An In-Office Experiences
Typically, traditional workplaces don't have a lack of communication since people can talk to new hires. But it's a problem when working remotely. Some companies have found out that new workers suffer from the "impostor syndrome." They feel isolated since they have nowhere to turn for feedback and support.
Some companies found the solution to the issue. They suggest creating a virtual space where employees can turn for feedback. It could be an "only employees" channel on social media or work chat. Team members should be encouraged to chat with new hires to make them feel welcomed as if they are working in a physical office.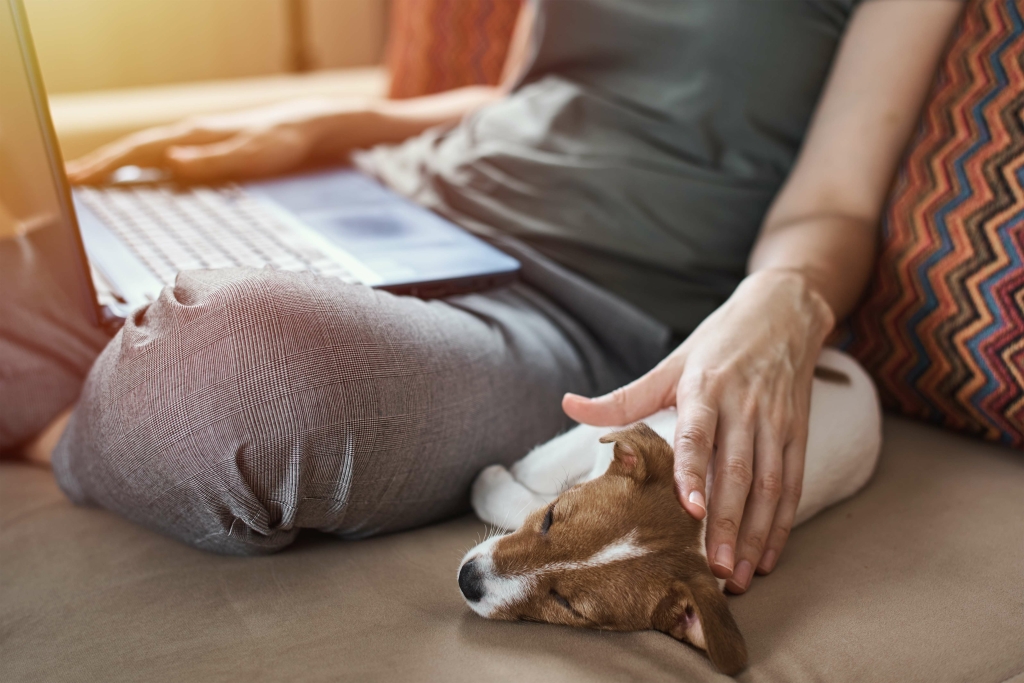 Assign Easier Tasks At The Beginning
It's a tip from the list of remote onboarding best practices that are easily implemented. Consider preparing a couple of easy tasks for new employees before assigning them to a serious job. Let them fill out HR paperwork, read the guidelines, explain how to use software, etc.
Assign such tasks via PM software so a new worker checks in via a preferred messaging app. Answer questions, if any, help with explaining how to use tools, etc. Then when the new worker feels confident to work, start assigning serious tasks.
Consider Virtual Training
Consider setting up a couple of virtual training lessons, so the new hire gets some experience. Use Google Slides or other tools to create training presentations. Consider sharing internal training videos or sending a few links with tutorials. Make sure to send such training materials beforehand, so the employee knows what to do on the first day of work.
Video meetings with instructors help new hires to learn the basics of their team or department, how to use software and tools, etc. Set up a schedule and let them know when they need to be on camera.
Help With New Connections
Traditional workplaces are where most people find new friends and build connections. Even if these connections are temporary, they help employees to be more productive at work. Having a great team with friendly people makes our lives easier. But how to achieve this effect when working remotely.
Companies should develop methods to build friendly teams that easily accept new members. It's a very important integration process since a positive experience at work helps keep team members motivated and interested in being loyal to the company.
First of all, keep your existing team connected. Launch traditional lunches several times a week so team members can connect with each other. Create channels for employees where they may chat with each other. And when hiring new employees, integrate them into these groups.
Host Virtual Meetings
It's critical to host virtual meetings to let employees get acquainted with new hires and vice versa. But be careful with virtual conferences. Start with smaller conferences so new hires won't feel intimidated. Let them know their teammates with whom they will be working.
Then consider scheduling a manager one-on-ones or conferences with supervisors the new hires will closely work with in the company. Give new hires a few days to adapt and only then introduce them to the rest of the staff.
Another good idea is to make these meetings shorter, especially in the beginning. Make sure these conference calls last only about 10-15 minutes to put less stress on new employees. Shorter conferences also won't disrupt the workday, and new hires won't be pressured to use the camera for too long.
Another tip is to make these meetings casual, even when talking about work. Consider asking some questions about new employees. For instance, about their hobbies or favorite TV shows, etc.
Encourage Training
First of all, take a look at your training materials. Some people are more into reading, and others are more into training through video tutorials. Ensure the company caters to all learning types, so new employees choose how to absorb new information.
Second, consider offering training material even to older employees. A recent study shows that 67% of remote workers seek more work-related training.
Provide these opportunities from the beginning so all employees can access online courses during or after the integration process. Offer a wider range of personal and professional development courses so employees can choose.
Consider using training as an opportunity for employees to learn together and create stronger bonds. Teams from different departments often have to work together, and companies may use this as an opportunity to cross-train teams.
For example, connect a new hire from the sales department with a marketer and a support team member during the integration process. Employees get a chance to make new bonds while learning more about the company, different departments, and their work.
Pair New Hires With Buddies
New hires adapt better when they have a mentor. They feel supported since they have someone to ask questions. Assign a buddy to a new employee so they can navigate them through the company's culture. A mentor can explain more about the work process, coach about their work, etc.
Consider developing virtual team-building events, so new employees gain a feeling of belonging to the team. Additionally, host virtual welcome lunches, happy hours, or team meeting hours so everyone can get to know each other better.
Take the first step to your new remote career!