10 Jobs College Students Can Do Remotely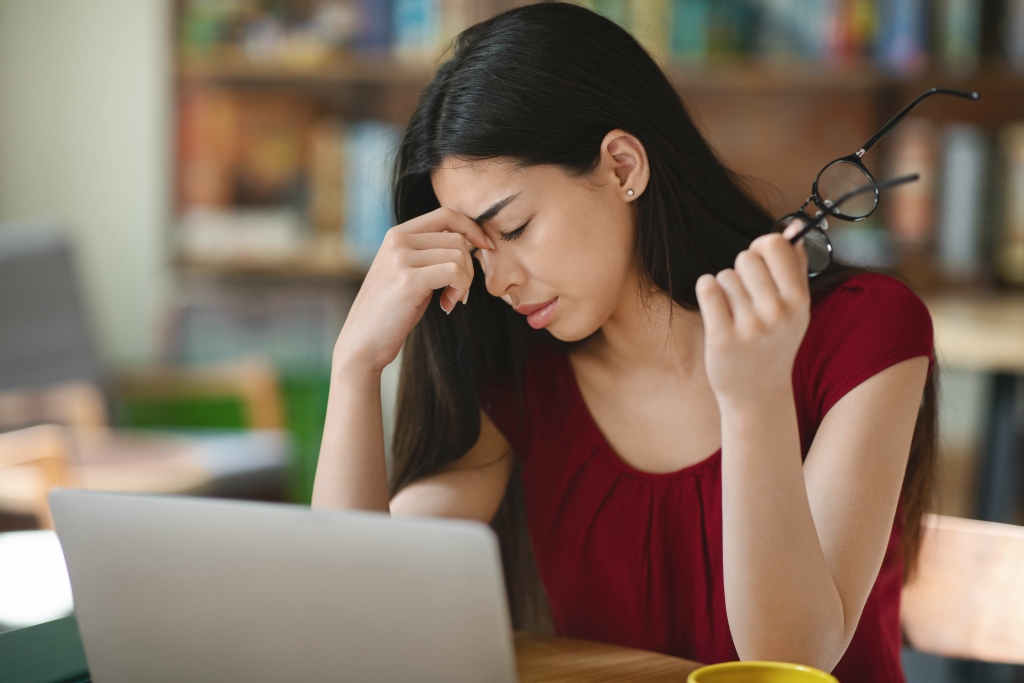 Working remotely opens up a myriad of possibilities before people. Mothers or fathers may work from home while taking care of their infants. People from other countries may collaborate with foreign companies with higher salaries. And students may combine studying and working schedules.
Remote jobs for college students offer additional and sometimes very decent income. So, why not give it a try and start working remotely? Check out our article and learn about the benefits of working remotely and what options to pick.
Advantages Of Online Jobs for College Students
Some people prefer focusing on studying, and others want to gain additional income. Getting a part-time job may be complicated if it interferes with a studying schedule. After all, getting an education is a priority.
But remote jobs for college students open possibilities before young people. Here are some of the benefits of working remotely:
Flexibility. A traditional part-time job still has shifts which make it complicated for students. But remote jobs for college students offer a more flexible schedule, even though not every case.
Developing skills. Whether a student decides to work in the industry they acquire education or choose something different, it means they develop skills and gain experience. So, it may be easier to find a job upon graduating.
Getting paid. In the US, the average minimum wage is $7.25 per hour. Students working from 10 to 20 hours weekly may increase their monthly income by around $290 to $580.
Exposure to industries. Remote jobs for college students typically offer a type of work one wouldn't normally even think of as an option. Even inexperienced students may learn the basics of HTML and start developing websites while getting a decent salary.
When considering remote jobs for college students, keep in mind that companies in the US have to offer fair pay even if employees work remotely. So, payment is fair even if you're not working at a physical location.
The Best 10 Jobs For College Students
Whether you are interested in combining studying with remote part-time work or wish to earn some additional income during summer, there are a plethora of amazing options. Take a look at the options we have prepared for you, and choose the most suitable!
Customer Service Representative
Companies use remote services to reduce their business costs on renting offices. Students may choose customer service jobs and work remotely online or over the phone. Typically, a remote customer support agent helps customers with specific website features, fixing accounts, providing information, etc.
The average remote customer service worker earns around $28,000 annually. However, the wage is often set per hour. The pay could range between $9 to $19 per hour depending on the company. Students may consider remote part-time jobs in the customer support industry since it may be easy to combine such work with studying.
English Tutoring
Tutoring remote jobs for college students online offer a great option for native English speakers. It's not a secret that most people would like to learn English, and typically, English-speaking teachers (native speakers) are highly valued.
Many companies worldwide provide English as a second language (ESL) training remotely. Students may consider surfing through these remote job offers to get a job with a flexible schedule and decent pay.
Most ESL companies cater to students in Asian countries. When in it comes to North American and British citizens, it means they would have to work weekends or wake up early to teach students remotely because of the time zone differences. That's the only disadvantage since it interrupts the studying schedule.
Freelance Web Designer Or Web Developer
Web design or web development requires specific coding skills, but it doesn't mean that only the ones studying programming benefit from these job offers. Web development requires basic HTML skills. Students can invest in acquiring these skills since even free courses are available online.
Similarly, students can invest in basic web design skills. It's a type of work that is in high demand. Moreover, web development and design are both high-paid jobs. Students should expect up to $42.08 per hour, so it's worth trying. Try to work on your portfolio to get better chances of finding a job.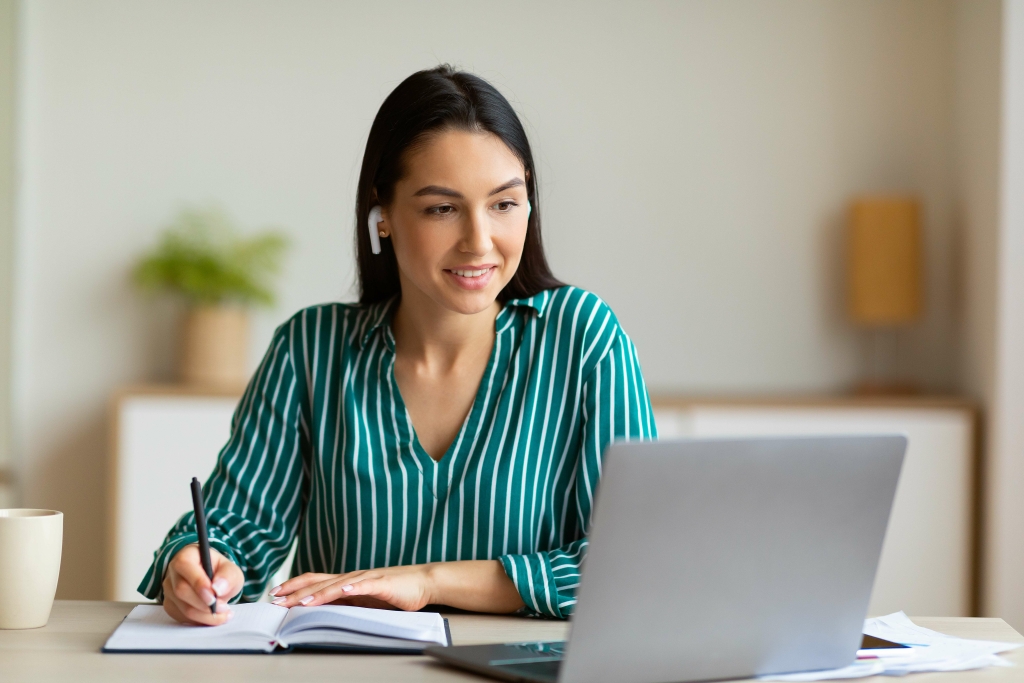 Entertainment Jobs
Entertainment jobs were less available during the pandemic. But the industry went through a positive transformation, and today, employees should expect new job offers — virtual entertaining.
Streaming platforms are trying to find ways to adapt to remote work, and they are now interested in hiring students. It could be a nice option if you're interested in getting money while also working in entertainment.
Online Marketing
Another in-demand option that won't interfere with your studying schedule. If you have experience with search engine optimization (SEO), writing blog articles on social media, then working as an online marketer can be a perfect option.
Online marketers and advertisers help companies develop brand awareness and generate leads by using their company websites, social media (SMM), email marketing, etc. An online marketer will have to use various tools to optimize marketing campaigns to reach the company's target audience.
It's an interesting option that shouldn't interfere with your studying schedule. The job also offers decent income — the revenue depends on the company.
Freelance Writer
If you have writing skills and want to turn something you like doing into a job, consider becoming a freelance writer. You can even find companies that require writers. Freelance writers earn more than writers working for companies, but it isn't easy to find clients.
Check freelance websites to start the job search. In some cases, writers have to accept low-paying jobs to earn a reputation and build a portfolio. As soon as a few articles are published, you may start seeking other offers. It's also possible to work as a proofreader or an editor.
Virtual Event Planning
What is a virtual event? It could be a webinar, a virtual meeting or conference, even an online wedding! Virtual events are becoming more popular, according to recent data. Companies need virtual managers to organize such events since they require a lot of planning and preparation.
The virtual event planning job offers decent pay, and it's a great option since students can easily manage the planning and studying. College students don't have to attend an office, and they can work from the comfort of their homes.
Website Testing
Companies developing websites and online platforms often need feedback from testers. A testing job requires a worker to use the website and write feedback about their experience. It's not exactly a full-time job, more of a side gig if students want to get some additional spending money.
A tester is supposed to test a platform, a site, or a game and record their experience. Yes, it also requires writing down all critical points about their experience. Typically, they must reflect on their experience with signing in, using key features, and accomplish specific tasks that companies set. It's a fun job, even though you won't work according to a regular schedule.
Mystery Shopping
Retail companies with physical shops are interested in providing the best experience to their customers. They want to be positive that assistants do their job, clients get access to all necessary goods, etc. Retailers often use the services of mystery workers to learn if customers get everything described above.
A mystery worker may earn from $15 to $19 per hour. They need to visit stores and shop anonymously in specific locations and give their feedback. The job requires writing reports on the shopping experience. Typically, companies hand out standard report forms, so you need to fill them out. Moreover, any purchases made in shops are reimbursed.
Transcriptionist
Some employers offer transcriptionist jobs. It's a type of job where you must listen to a video and write down what you hear. Essentially, it means transforming audio into written text. It's a good option, especially if you are a fast typer.
Transcriptionists are often required in medical and legal industries, but it's becoming a popular online job. The simplest example is transcriptioning a YouTube video (creating captions).
You'll know what to do if you're familiar with TED talks. TED talks need transcriptioners, but that's a voluntary project. If you find a job as a transcriptioner, you get paid while working according to a very flexible schedule. Typically, transcriptionists can take on as many projects as their studying schedule allows them to take.
Take the first step to your new remote career!