Working Remotely Across Time Zones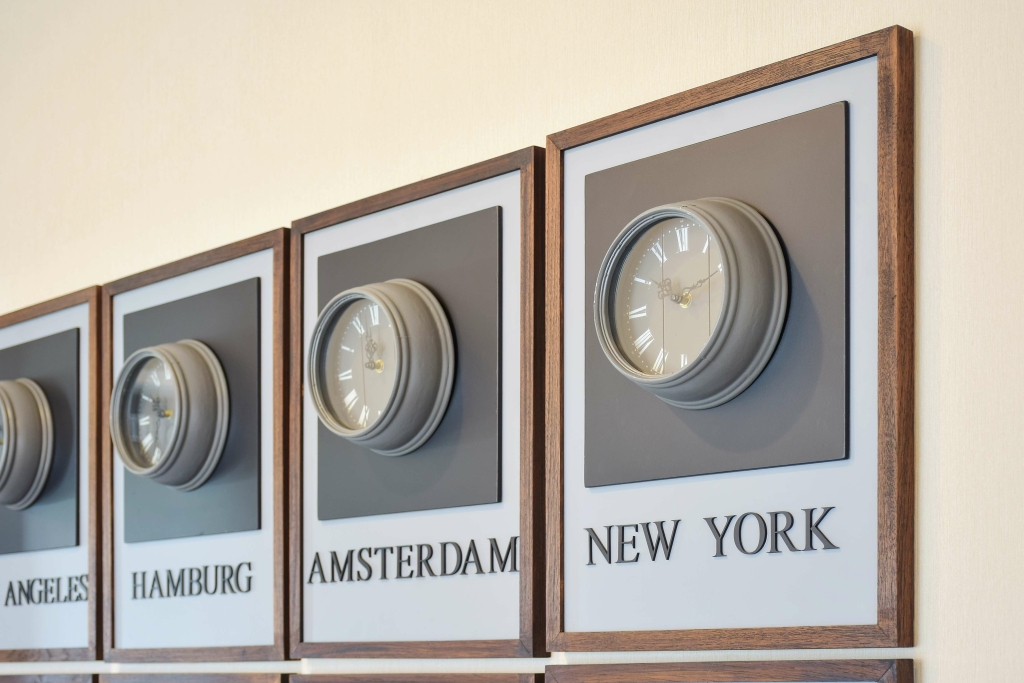 Nowadays, the working process across several time zones is not an inevitable reality. The current work mode is hybrid, remote, full-fledged in the office regardless of the workflow form. Almost all-commercial activity spheres require cooperation with partners in various time zones. For example, the company's headquarters may be located in New York, and some of its employees act in Europe, partners in China or Japan, etc. This way, you can gather qualified specialists around the world and expand the possible partners' list or the business target audience. However, the correct workflow organization is necessary to realize the perspective.
The main problems and difficulties will arise with the communication order determination, especially when one team has already started or has completed tasks and the second one has just begun. To clear up this predicament, there are ways to eliminate the time difference, which will increase communication efficiency.
Reasons to choose remote work
Today, the remote work form is becoming more relevant. Approximately 46% of commercials switched to full or partial telecommuting in the prior year. The data reached only 26% in 2020. The pandemic has made its own adjustments.
This situation is predicted to maintain. The remote form will remain profitable and correct for individual solutions or small businesses and for large business players. For example, it will significantly increase the talent pool by overcoming geographic barriers to finding qualified employees. In addition, vacancies become attractive, eliminating the working stress in the office on the remote form. There is no need to spend time and money on commuting to the workplace, changing a residence place for the career's sake, changing priorities in life, etc.
According to the current research, in 80% of cases, workers agree to stay with their employers, if they switch to a remote work system. Moreover, some agree with even a slight reduction in pay, getting a more flexible schedule.
What business areas are suited for working across time zones?
Various spheres of business activity can allow working remotely by choosing the model of the workflow organization that is approaching the most. As a result, the employer has ample facilities in the personnel reserve selection, creating a team of strong players, regardless of the residence place. This is a key factor that influences the transition to remote working across time zones.
This cooperation form is the best option for the following types of business:
IT areas. The sphere, remote work, incl. across time zones is normal. The interaction form was even before the pandemic. The field of IT has become fundamental to other areas of activity in the transition to a remote form of work. Thus, companies in innovative technologies are looking for professionals around the world, significantly saving on maintaining and organizing an office, workplaces, etc.
Marketing. The creation of an advertising campaign in social networks, the web brand promotion is implemented in any time zone, is not tied to time and place. The industry is global; therefore, it is logical to have employees in different parts of the world working across time zones in accordance with the feedback from the target audience (TA).
Sales. The same area as marketing but involves product sales through social networks. The recruitment is carried out at the international level.
Customer or service support. Virtual technical support also works in accordance with the target audience. For convenience, employees are recruited in the same time zone.
The remote form of work affects other areas of activity as well. The optimal interaction model is selected depending on the company's functions.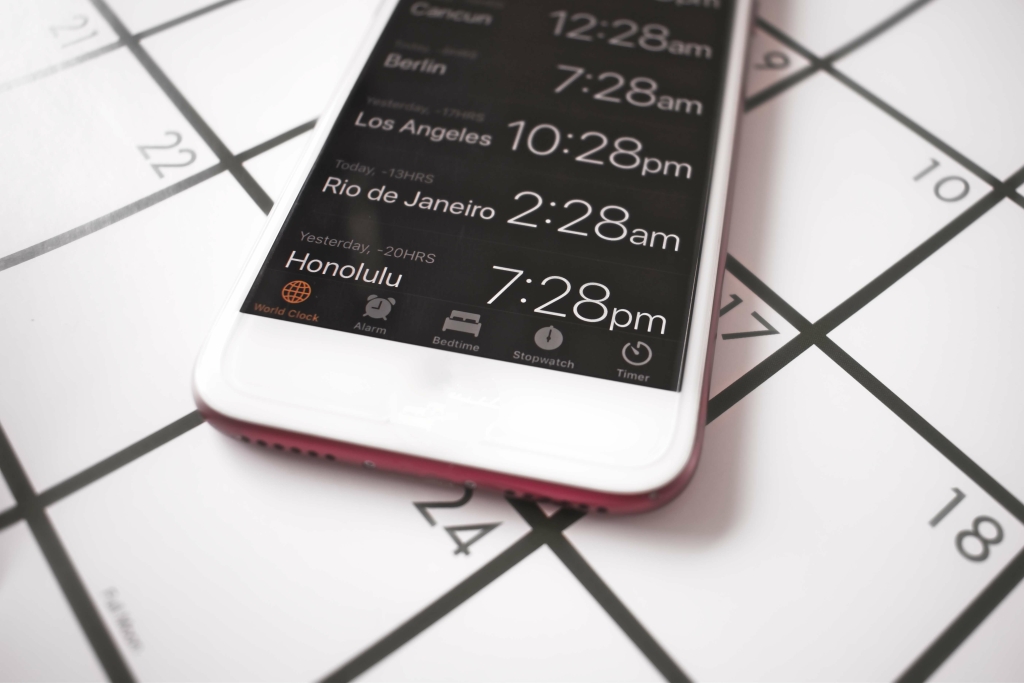 Advantages and disadvantages of working across time zones
Any labor organization system has positive and negative sides. Some of them will become key to building a model of the company's work. The indisputable advantages include the following:
Establishing a continuous work or maintenance cycle.
The ability to hire experienced specialists in profile, not limited to a residence.
A flexible time system allows keeping work efficiency at its maximum.
Getting a continuous work process.
Lowest distraction rate.
These positive aspects of working across time zones can lead to a quick transition to a new work model. However, it should bear in mind the problems being faced with. Among them:
It is hard to determine the moment of simultaneous and constant cooperation. You will have to wait till the task to be complete for the following workflows.
Meetings, conferences, meetings are always either late or early.
Communication takes place almost all the time in correspondence, audio format.
Limited visibility, especially if one employee works in a different time zone.
No system can only consist of advantages or disadvantages. It is up to choose such a work system.
Helpful tips for how to set up a workflow
The main barrier that employees face is communicating issues to resolve work issues. Let's imagine a situation: needed a piece of information to complete a task, but an employee has been offline during several hours. In this case, the work performance is possible not in full, in part, or in all is impossible, etc.
To avoid these situations, it is obvious to foresee the situation in advance, it is recommended to remind understandable things, duplicate information, and provide access to the necessary data.
If the situation has already developed, then the data waiting time can be spent more profitably. You can spend time with family, playing sports, resting, etc. The work should be done after the whole situation has been clarified.
We offer ten tips to avoid problems and disruption of the workflow.
Keep in mind your colleagues' working hours
Before scheduling tasks, take into account colleagues' time zones and working hours. Agree in advance on combined tasks, calls, etc. Respect your colleagues' time as well as yours.
Use a time management
Schedule tasks, send emails with an urgent response while your colleagues are at work. For quick communication, you can use additional direct messengers, Google resources.
Be flexible
Try to be flexible in planning and organizing work with different time zones. Your schedule should include hours just as the entire team is involved. Sometimes you will have to moderately transform your own work schedule to avoid disrupting the work process.
Make sure the internet is working smoothly
Poor connection speed, insufficient sound transmission, video significantly interfere with communication, so make sure in advance that the Internet connection is working properly, sufficient speed, etc. Check the connection quality before communicating in conferences or personal correspondence.
Be prepared to quickly tasks switching
A significant quality is quickly switching to new tasks, returning to previous ones, or working in parallel. This way, you will not lose productivity time while waiting for additional information or confirmation from employees.
The transition will become difficult if you are accustomed to completing tasks one at a time. However, it is necessary to maintain the overall workflow in the asynchronous form of the business organization.
Synchronous communication timing
Not all workflow can be supported by correspondence. At certain times, audio-video communication will be required, e.g. meetings, conferences, and other instances requiring a quick decision.
The most suitable time should be considered in advance, especially if employees from different time zones are involved. As a basis, you can take a certain time zone, to which all employees will adjust. This may be the company's management working hours.
Consider the employee's time
Always remember the time difference when communicating, scheduling meetings. You can use software for this. Timezone.io – an application automatically calculates the time of employees from different parts of the globe. You can use any time planner that makes it easy to schedule communication and relationships.
Software use
Use different software to streamline and speed up your workflow. With their help, it will be practicable to increase work efficiency, simplify the construction and performing tasks procedures, and receive feedback. The most prevalent are Google Docs, Todoist, Trello or Dropbox Paper, and Sketch, Canva, and Marvel for design collaboration.
Office work organization
In the implementation of a remote form of work, other problems practically do not arise in the framework of office work. This is due to the individual model construction of online cooperation. To work across time zones, you need to take into account the main nuances given above, think over workflow in advance, quickly adapt and solve problems. This will create the perfect flexible asynchronous workflow, delivering high results and profits.
Set deadlines correctly
Specificity is a fundamental factor in building a remote form of work. Carefully set dates, time restrictions, time zone when requesting, and tasks requirement. Specify the task as much as possible.
Remote work is the conventional labor form of the current world circumstances. You have to adapt to working conditions as well as collaborate with colleagues from different time zones. Simple measures will help set up a workflow and allow you to quickly establish contact with all employees without wasting time and money. Of course, this form of work also has disadvantages, such as the uncomfortable work schedule and breaking rest time. But with proper planning, concerns can be avoided.
Take the first step to your new remote career!