Asynchronous Communication
There are two communication types in a workflow: synchronous and asynchronous. Synchronous involves the communication of two, three, or more persons in real-time. It can happen in communication, correspondence. For example, through apps, video chats, phone calls, etc. Asynchronous – communication outside real-time. It is a less time-bound information exchange. For example, an email sent to an email address is considered an asynchronous contact.
To understand the difference between the concepts in particular, imagine that there are two types of time: "ours" and "the second interlocutor". In "our time" there is a dialogue. When "interlocutor time" is asynchronous communication. At the same time, communication across applications can also be considered asynchronous.
Why is switching to asynchronous work time needed?
In the up-to-date world, the transition issue to a remote work mode becomes relevant every day. Plenty of aspects facilitate this: pandemic, the need to save money on organizing workspace in the office, rent saving, or tax saving, etc. Recent research shows that remote workers are 15% more productive than their office counterparts are. In addition, companies connected to remote work could increase their own revenues by several million dollars.
Work no longer requires driving to the office during rush hour, air pollution is reduced, office stress is reduced, and so on. Employees have a more flexible work schedule, devote more time to family and hobbies. This form is closely related to time building.
The correct remote workflow organization, established asynchronous communication between all employees is necessary. Many companies are set up to completely self-operated workflow remotely, so they are trying to implement this communication system as quickly as possible.
Let's get acquainted with the main advantages of asynchronous type, the primary problems, and ways to solve them.
Pros and cons of asynchronous communication
The undeniable advantages of the multi-temporal type of communication contain the following:
No need for a quick response. This is an undeniable, main advantage of communication. There is no need for fast feedback. For example, when there is a flow of information exchange during the working day, the received email can be answered not immediately but to the extent possible. Self-management in work will help increase productivity, properly distribute tasks throughout the day. To avoid problems in the future, with an asynchronous communication type, you should not expect a quick response.
The opportunity to give the correct, thoughtful answer by thinking about the received message.
Saving the connection by default. This type of communication involves the automatic recording and saving of all correspondence, sent files when this is not possible in a synchronous type of communication. In the future, you can always return to the documented materials, refer to them in the future. It's kind of a backup. E.g. find the necessary email, even if more than one month or year has passed. To proceed with this, many companies use additional software connected to the virtual cloud, which allows storing large amounts of information.
Communication becomes more truthful. Asynchronous collaboration allows you to establish closer and more truthful connections between the company's employees. Rationality is seen in the connections. Not all colleagues enjoy one-on-one communication with senior management. Therefore, maintaining asynchronous communication will solve the problem.
High performance. The work is easier and faster to do if no one bothers you on various issues. You can spend as much time as you need to complete the job.
Freedom in action. The goal is the correct and quick performance of the assigned functions and not to work out the required hours. Each employee independently builds a work schedule, time for implementation.
It's necessary to optimize the workflow to balance both communication types.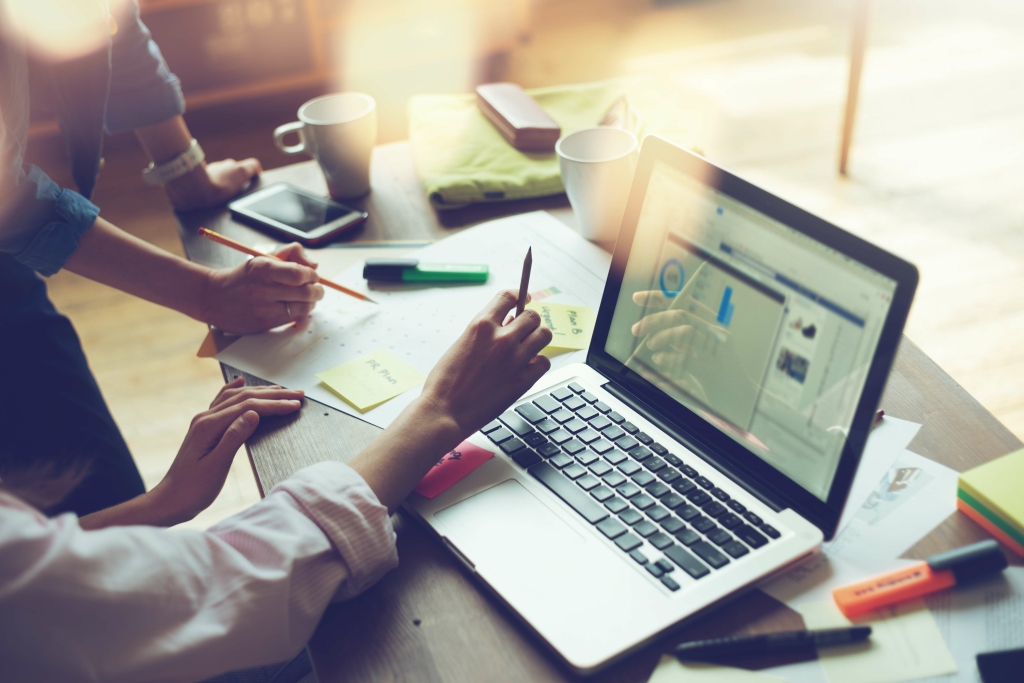 Like an asynchronous communication method, any system has positive and negative sides. The disadvantages of this interactive method include the following:
The first and main disadvantage of communication is slow information transfer, information exchange, etc. Completion of tasks may take a long time.
It is impossible to build a workflow solely on this type of connection. Periodically, real-time communication is required, for example, organizing meetings, conferences, or solving pressing problems.
In order to avoid misunderstandings in this form of communication between employees, it is necessary to follow a few tips. Foremost, the employee must understand what task he faces or what issue needs to be resolved. After considering the situation to give a competent answer without ambiguity, it is recommended to immediately give a detailed answer. Additionally, GIFs and emoticons can be used to indicate positive intentions. Thus, an asynchronous communication model will help streamline workflow, streamline work, give personnel more freedom, and the ability to expense and plan an operation day.
Work optimization software
Several handy programs greatly facilitate and speed up communication between employees, even in the case of different time zones. The most requested are the following.
Guru
This is a platform that provides internal communication for all enterprise employees. Using the software to plan the workflow, track the working employee's hours. The program provides quick access to the necessary information. It is an enterprise cloud.
Google Workspace
Google offers a whole range of different tools on a paid and free basis helpful to optimize workflow: schedule online meetings, keep a working calendar, use an email address, Word, Excel, make presentations, etc.
Google provides reliable and simultaneous work of several users in one file. The service automatically saves all employees' actions, making it impossible to lose any files or access. It is worth noting the increased security of the system.
Messaging apps
For quick messaging, software such as Slack and Microsoft Teams are suitable. Eliminate the need to have a long history of email correspondence. With the help of platforms, it is comfortable and quick to conduct dialogues while maintaining the entire history of correspondence.
The group thematic dialogues can be used by the software, organized to speed up and maintain the relevance of the dialogues. Additionally, you can customize notifications in accordance with topics of interest, prioritize.
One of the advantages or at the same time one of the disadvantages of Slack is that the application does not show whether the message has been read or not.
Asana
The application is perfect for several projects parallel management by a team of employees without sending separate email notifications. The head or general manager can mark the necessary employees, comment on projects and set additional tasks. The app provides all the necessary features to streamline workflow.
Balance between synchronous and asynchronous communication
Both communication types separately will not solve the communication difficulty of all company employees. Therefore, it is necessary to maintain a balance between the two forms of communication in most cases.
For example, a colleague realizes that he cannot achieve any result during long email communication. There is a misunderstanding, and a serious conflict is brewing. The best solution would be a real-time call or video call in connection with such a sharp misunderstanding. In such a situation, the synchronous type of communication provides more resources to analyze the situation and make the right decision. This is the primary advantage of having a conversation. By email, it is impossible to understand the interlocutor's emotions and facial expressions, to catch the mood. Therefore, it is easier and faster to ask many questions in person.
Therefore, it is significant to be competent to change between the two forms of communication. Practice different communication skills, especially in remote work. Otherwise, the tasks will become impossible.
Why is it impossible to work without an asynchronous communication type?
Those who have managed to work remotely lately have become convinced of the need for an asynchronous communication form. This kind of communication allows you to reach a novel interactive standard. Just be aware of the occasions when you need to make a call, participate in a conference. The rest of the time, workflow, self-planning allows achieving maximum efficiency with a short time frame, setting priorities correctly, getting round-the-clock access to the necessary materials, and raising correspondence for the next year or more. In addition, supplementary irritating factors that also negatively affect the set obligations fulfillment are excluded. Thus, this interactive system is key in building any online business, with employees in synchronous and different time zones.
Take the first step to your new remote career!