30 Companies Going Remote Permanently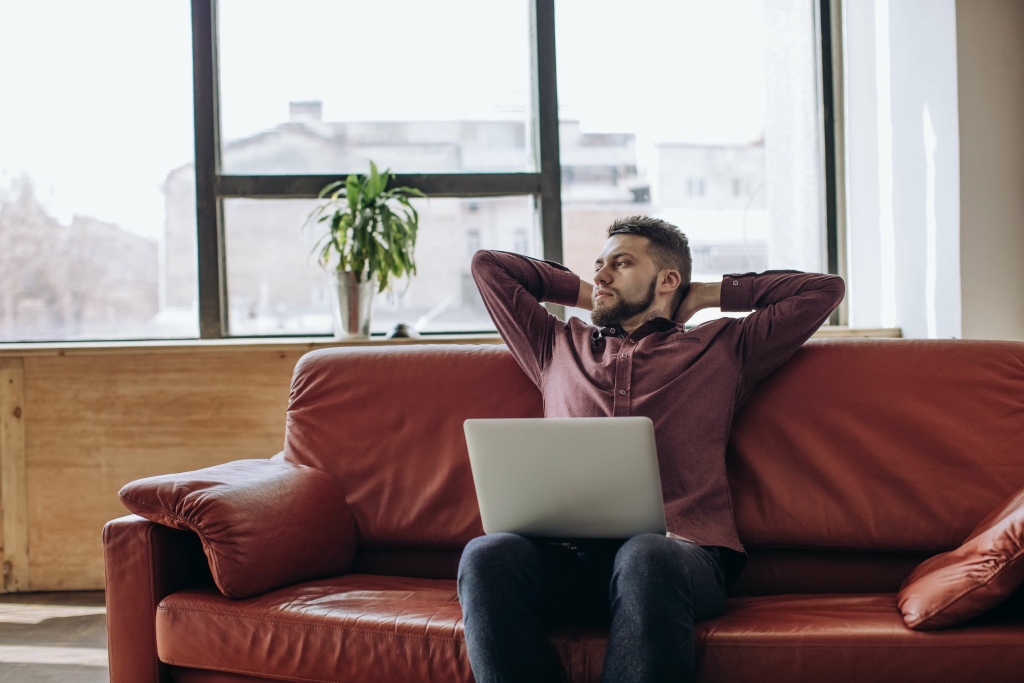 The pandemic has made adjustments to plenty of business areas and has contributed to the rapid changeover to a remote form of work. For some companies, remote or hybrid work is the only possible way to stay in business. Today, 30 large companies have already switched to a remote form of work and become leaders in their spheres. This is a great example for businesses to name the companies going remote permanently.
Principles of remote work
There is a particular distinction of remote work as follows:
Optional form of work: employees can work from home or in the office.
Partial: Depending on the professional duties and development situation, some employees can work in the office and at home.
Priority over remote tasks: the labor activities of remote work are performed in priority, and office processes come second.
Completely remote: the company has no office personnel.
Hybrid: employees work partially at home and in the office.
Companies with a remote form of work
We provide you to be acquainted with large and globe-known companies that have switched to a remote form of work. Consequently, companies going remote permanently are as follows.
Adobe
The principal company specialization is software and content development. The work is focused on the clients' needs. Adobe plans to implement a hybrid form of work. With it, employees 50% of the time perform assignments at home and the remaining time in the office. Today, vacancies for a consultant, customer support workers, and technical consultants have already switched forms of work.
Amazon
Amazon is one of the largest online stores in the world. The personnel amount includes 92 thousand positions that successfully work from different countries and time zones. In June 2021, the management announced the transition to a remote form of work, so employees appear in the office only twice a week. The following remote vacancies are already open:
Customer Service Officer
Advertising Economist
If you want, you can perform this work model for your company.
Apple
Manufacturer of personal and tablet computers, audio players, smartphones, software. The company and its partners are completely switching to a remote form of work. With the relief of quarantine measures, as well as the cessation of the pandemic, a hybrid form of work is launched. Several vacancies are already open with this form of cooperation:
Senior Threat Analyst
OS Security manager
Educational leadership executive manager
Feel free to apply for a job posting or provide the same labor items to your company.
Aquen
Aquen, a global staffing and recruiting agency, is one of the companies going remote permanently. The main company specialization is the specialist's search and selection for the position of designer and marketer to permanent and contract forms of cooperation. The company specializes in online marketing, interactive design, graphic design, and information technology.
Aquent announced a long time ago for transition to remote work, leaving a small percentage of employees to accomplish office work. The quantity of offices around the world is also decreasing. Basically, offices remain only for meetings with clients on implementing special projects.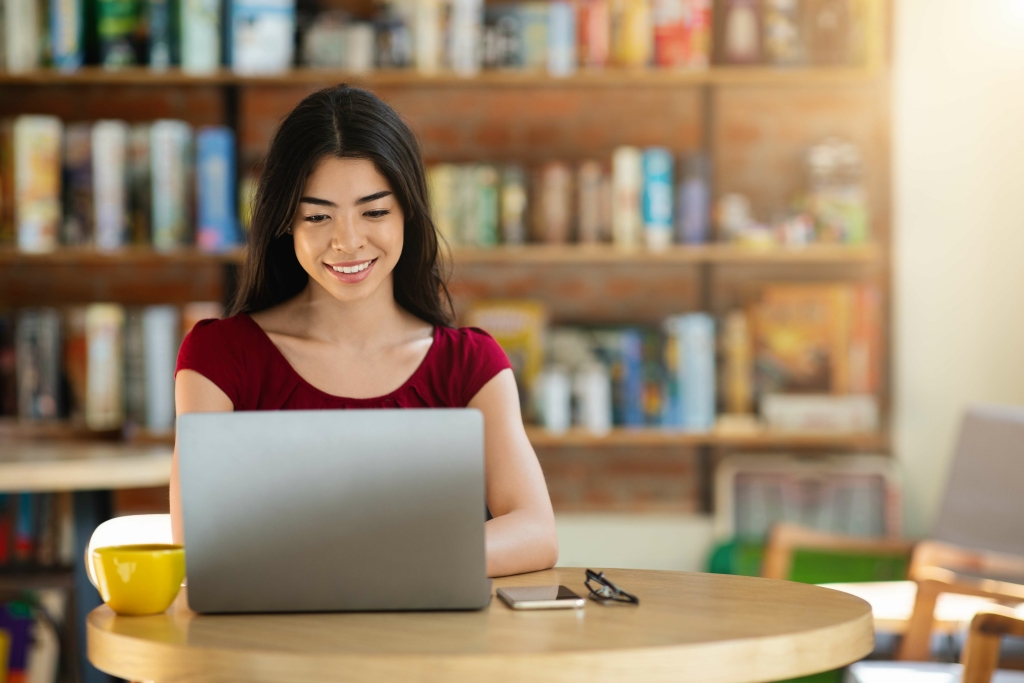 Atlassian
The company was founded in 2002. It specializes in software development and the IT industry supply. The most well-known products are the Jira bug tracking system and the Confluence collaboration system. The company plans to allow all employees to work from home. Today, vacancies are already open for the position of marketing manager, a content designer with the ability to interact online.
Coinbase
It is a platform that provides cryptocurrency services and supports. Here, customers can quickly buy/sell a peer-to-peer digital currency such as Bitcoin, Ethereum, Litecoin. Since 2020, the company has changed the form of work from the office to the remote. This allows many employees who wish to perform tasks from home to succeed in it, but for an indefinite period. When all restrictions are lifted, the pandemic ends, then employees can return to their usual work in the office. Currently recruiting for the following online positions: social media manager, lead training specialist, customer service.
CVS Health
The remote form of work concerns not only the field of IT. CVS Health's healthcare prescription corporation is moving to a hybrid form to meet the needs of office workers. For example, a senior API engineer, microservices are transferred to virtual work.
Dropbox
The company has created a virtual cloud that allows clients to store numerous corporate files and ensures simultaneous work in the project. The company plans to switch to full remote work; office space will become an open space, where, if necessary, employees can come and work.
Today, remote work requires employees for CEO, Product Director Management, Senior Product Director.
Facebook
It is one of the largest social network developers. The active audience is more than 2.6 million people per month. In June last year, management announced that employees could switch to a virtual form of cooperation. They currently have vacancies open for remote work.
Hubspot
An American developer specializing in software products for marketing, sales, and customer service. The company is headquartered in Cambridge, Massachusetts, with offices worldwide.
The company's management offered all employees several forms of interaction, namely:
Work from home with an equipped home office;
Work in the office a certain number of days a week, and the rest of the time at home;
Work in an office several days a week.
New employees are required to choose a form of work before taking office and have the possibility to change the form of labor activity once a year. A remote search is already underway for the position of senior manager, senior analyst in the deal-making department.
Lincoln Financial Group
The company specializes in financial services. Main activities: clients' life and health insurance, individual and group pension payments, etc. Management has officially announced the right of employees to switch to a remote form of work. Recent remote positions include:
Product Analyst;
Representative of customer support services in the field of pension payments.
Thus, more and more specialties are moving to a hybrid or completely remote form of interaction.
Logmein
Speaking about companies going remote permanently, it's impossible not to mention LogMeIn.This company specializes in developing remote collaboration software, IT development management, the interaction between company employees and customers.
The management announced the transition to new models of office work. Now employees can independently choose which model of work suits them the best. Some workers switch to a 100% remote form of work, while others remain in a hybrid form of work. A small percentage of employees stay in the offices, visiting them 4-5 times a week as needed.
Microsoft
A multifunctional corporation develops and sells software, electronics, PCs. Up today, the company has allowed employees to spend 50% of the working week at home. Managers are also allowed to approve a fully remote work schedule.
Okta
The company specializes in the development of various software, incl. identification and access control, helps customers improve the experience, prevent data leakage. The management plans to transfer some of the employees to a full remote form.
Quora
It is a large platform for the exchange of various data. The interaction is in the form of a question/answer. The goal of the project is to expand the world's knowledge. The management has adopted a remote work policy, thanks to which all employees can work from home, move to any place. Hiring is legal.
H3 Reddit
H3 Reddit is an online platform for communication by interests. It also invites employees to choose the form of work convenient for them: at home or in the office in a relaxed atmosphere.
H3 Salesforce
It is engaged in the implementation of its own product, designed for communication between customer service managers and the target audience. For employees, there is a flexible form of work that allows spending several days a week in the office and a fully or partially remote model. Each employee has the right to choose the best option for interaction independently.
SAP
SAP is a German company that develops software for organizing the workflow. The company already has a flexible work model based on trust in employees.
Shopify
The company develops software that ensures the fast operation of regular and online stores. The company has 5,000 employees around the world who can work from home at their convenience.
Siemens
One of the largest industrial electronics, household appliances, and medical equipment production corporations. It consists of nine departments all over the world. The branch establishments of the corporation transferred personnel over 140 thousand people to a hybrid form of work. Most employees and company managers are required to visit the office 3-4 times a week. New vacancies already provide for this form of cooperation.
Skillshare
A community dedicated to learning. The service serves more than three million students all over the world. Training concerns plenty of areas and forms of craftsmanship, incl. design, business, cooking, etc. All community employees are moving completely to a remote form of work.
Slack
Service applies communication, storage and archiving of data, a real-time information search. It is designed to optimize teamwork. Most employees have switched to remote work. The company undertakes to accept employees in the future, taking into account the possibility of virtual cooperation on an ongoing basis.
Spotify
Spotify is an Internet service for listening to music, podcasts, and streaming service. Users can play audio online and legally. More than 30 million different files have been shared.
The company recently announced that employees are being given the opportunity to work virtually, in the office, or in a paid co-working space.
Square
Speaking about companies going remote permanently, this company should be mentioned. The company started out by developing a credit card, recognition, and reading application and has expanded to provide point-of-sale management, credit card payment software, etc.
Square management said that even during the end of the pandemic and the mass exit of specialists in the office, its employees can continue to work remotely.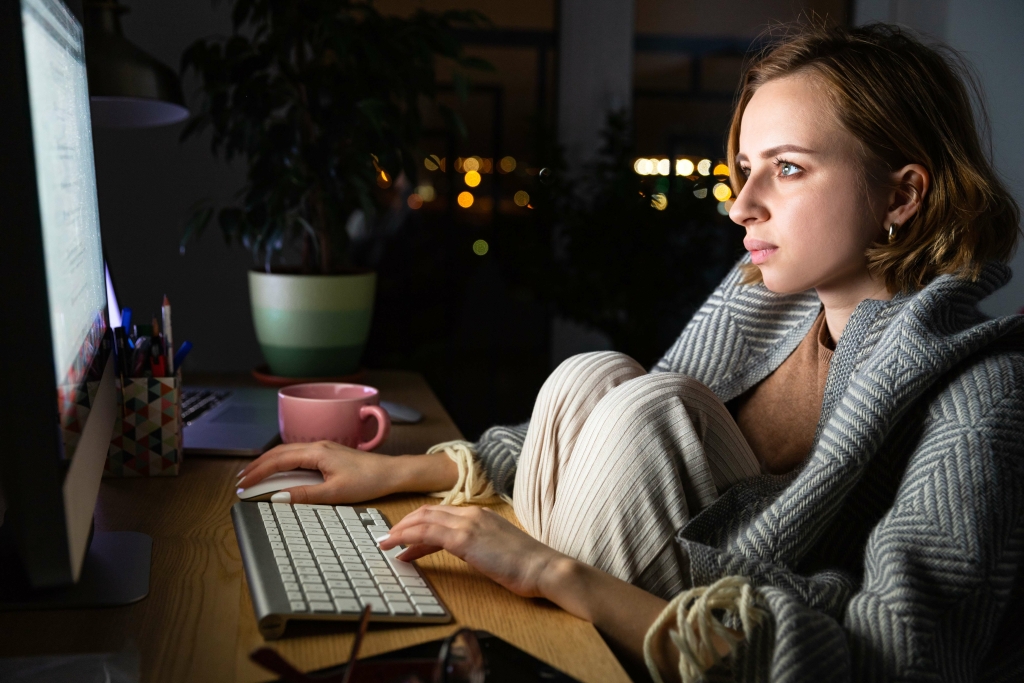 Twitter
Twitter is one of the companies going remote permanently. It is one of the major social networks and news services. The target audience is users around the world. All Twitter employees have moved to work virtually indefinitely.
Upwork
It's one of the largest freelance services with 2,500 job categories, 10 million registered freelancers, and 4 million registered companies. All company activities are conducted remotely. This work schedule is standard for all employees.
Verizon
Verizon is a global communication company registered in New York. The state includes about 80 thousand people. There are more than 2000 outlets of the company in the USA. Employees are offered several options for working remotely, in a hybrid form, or in the office, depending on the tasks they perform.
H3 VistaPrint
The company offers design services for large corporations and small companies to promote business professionally. The management set the task to revise the joint work of marketing and production. Team members plan to move to remote collaboration.
VMware
It is a subsidiary of Dell Technologies. Functions include software development and provision of computing and virtualization services. Products and services include maintaining the security, storage, and management of content in the cloud. The company also offers employees a remote form of work.
Zoom Video Communications
Specializes in providing corporate communications, including audio, and video conferencing, collaboration, chats and webinars. Today the company combines remote and office work forms.
Final Thoughts
Studying companies going remote permanently, we can conclude that companies are actively implementing the transition to a remote form of work. This work schedule allows employing a large number of people, regardless of the place of residence. There is active testing of different interaction models between employees of the company. In the future, employees can change their own career paths without changing their place of residence. This form of work seemed like a fairy tale five years ago.
With a remote form of work, you can focus on both career growth, changing the profile of activity, and developing personal qualities. At first, the employee may have to work in the office to gain experience and professionalism. The future is now, offering unlimited possibilities across all industries.
Take the first step to your new remote career!