RemoteMode Receives CompTIA Authorized Partner Status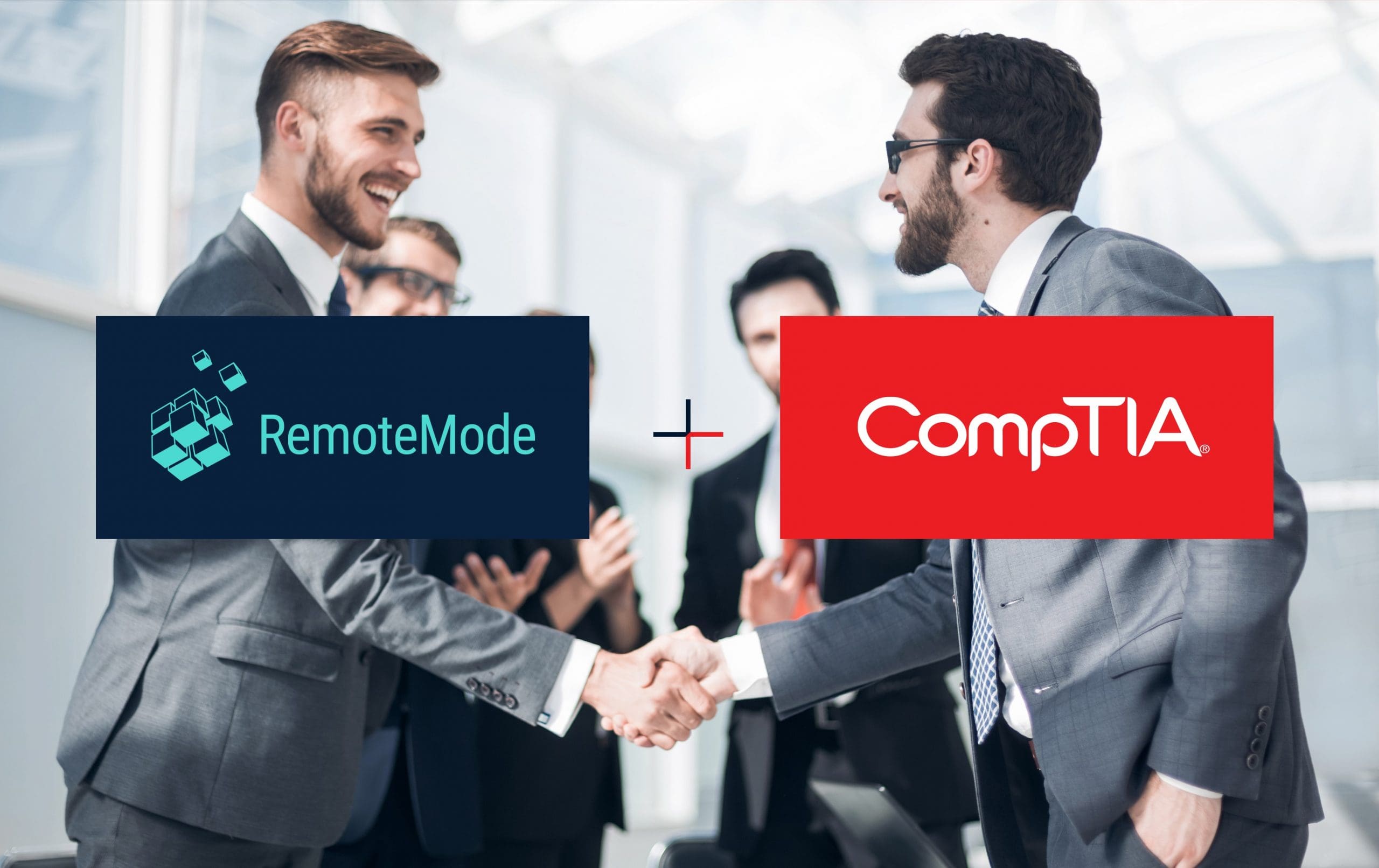 The Computer Technology Industry Association has awarded RemoteMode the title of Authorized Delivery Partner. RemoteMode is an online training organization that prepares individuals for a career shift in various remote professions. This groundbreaking collaboration between RemoteMode and America's foremost IT certification organization provides RemoteMode with valuable resources and tools to help it better train and educate IT professionals.
Its partnership with CompTIA accelerates RemoteMode's objective to provide high-quality training and certifications. According to studies, qualified employees can better acquire and grasp unfamiliar and complicated technologies. In addition, CompTIA certifications help RemoteMode students who want to work in IT get a leg up on the competition by demonstrating to potential employers that they can handle complex tasks.
RemoteMode benefits from the CompTIA alliance, including discounts on training materials and access to classroom materials, certification roadmaps, webinars, and CompTIA-hosted conferences and events. In the IT business, CompTIA certifications are highly regarded. As a result, RemoteMode students who have one or more CompTIA certifications on their resumes have more job prospects than ever before.
Professional training companies must fulfill high standards to become a CompTIA Authorized Delivery Partner. An Authorized Partner company must actively encourage students to obtain CompTIA certifications and directly prepare students to attain CompTIA certifications. In addition, CompTIA-certified teachers must also be employed by the company. RemoteMode's commitment to providing quality training and high-value certifications to its students has been recognized by CompTIA by awarding its Authorized Partner status.
About RemoteMode: Headquartered in Greater Boston, Massachusetts. Here at RemoteMode, we provide a simple gradual procedure for beginning a remote career and landing your very first job. Our comprehensive approach is developed by educators, business owners, and headhunters aimed at looking through the entire process of beginning a new career. Our process is set on the key attributes employers pay attention to and how best to serve their particular needs. We try to put learners in a collaborative learning environment where they are mentored by experts in their fields and acquire working experience through in-house internships through virtual labs. These help candidates ready for jobs by adding live projects to their portfolios, job interview skills, and professional resumes.
Take the first step to your new remote career!