RemoteMode Launches Its Virtual Project Lab To Leverage Hands-on Practice Experience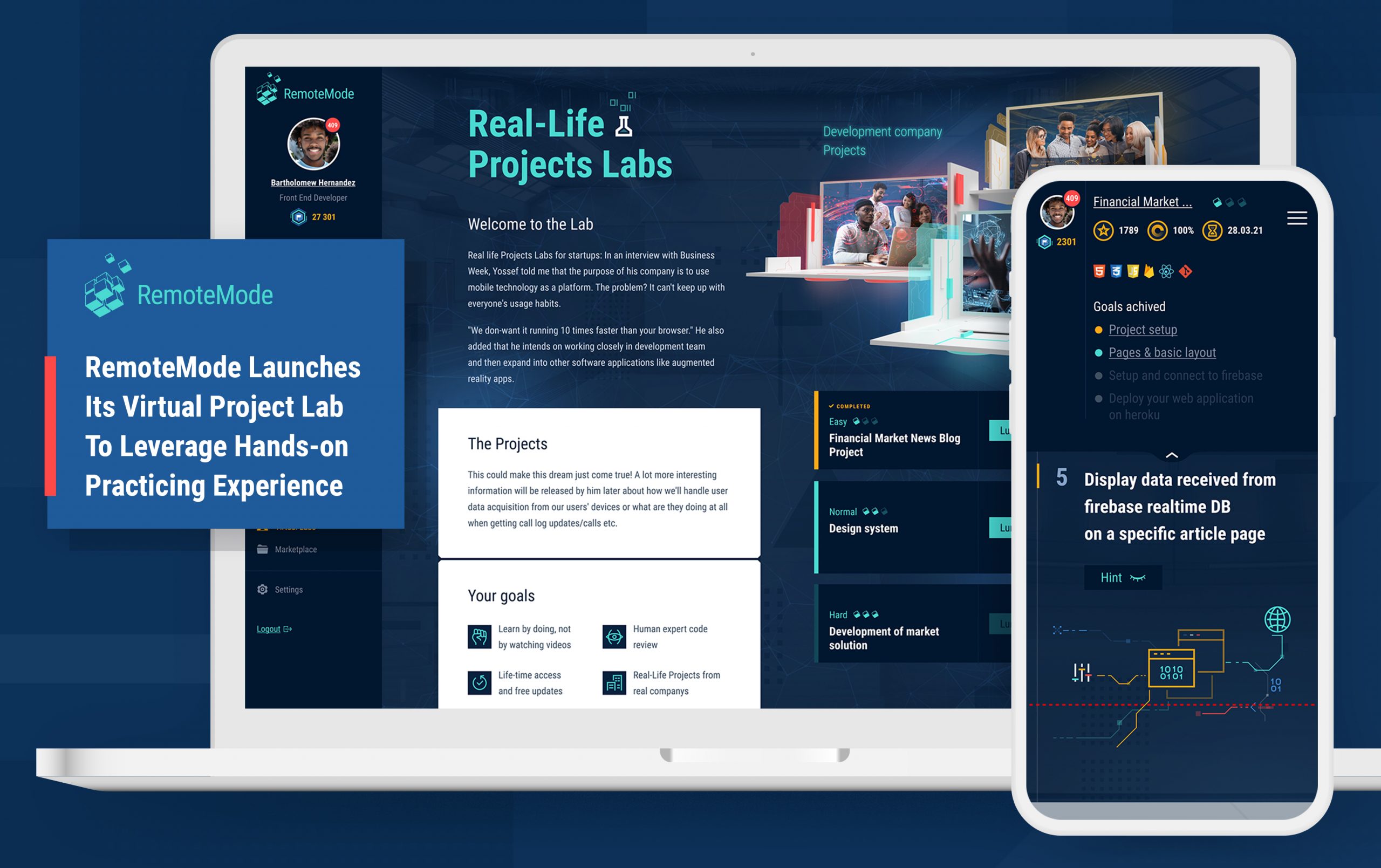 The initial launch of Virtual Lab has been announced by RemoteMode, an online training organization focusing on educating people for a career shift in various remote jobs. This innovative educational offering provides a forum for students to apply their newly acquired skills in real-world projects based on real-world business cases.
The projects in Virtual Lab complement RemoteMode's step-by-step career training routes by transitioning students from classroom learning to immersive, hands-on activities, allowing them to take their skills and competencies to the next level. The projects offered in this first edition of the platform are intended to use technical skill sets prevalent in professional IT businesses to tackle real-world business problems, such as programming, network engineering, development operations, security analysis, and project management. For example, creating a financial news blog site, coding web services for a hotel reservation system, and designing a cloud environment for hosting an image collection.
The deliverables are broken into tasks with various steps in the project instructions. Professional experts in the selected discipline examine and evaluate the students' results at the end of each task. Students gain badges for accomplishments as they complete activities, translating into credits toward a RemoteMode certification in their applied skill sets.
Each professional sector will have three difficulty levels, which are supposed to be more difficult as it progresses. RemoteMode certification is awarded to students who finish a project in their selected area of competence. All finished projects will be added to the student's portfolio, used on SV and job applications.
The Virtual Lab is a unique new component of RemoteMode's full-service program to teach adults job skills that will allow them to pivot to new careers or accelerate the progression of their present ones.
To take advantage of this opportunity and obtain some hands-on experience re-skilling for a new career path, please visit RemoteMode's Virtual Lab.
About RemoteMode: Headquartered in Greater Boston, Massachusetts, Here at RemoteMode, we provide a simple gradual procedure for beginning a remote career and landing your very first job. Our comprehensive approach is developed by educators, business owners, and headhunters aimed at looking through the entire process of beginning a new career. Our process is set on the key attributes employers pay attention to and how best to serve their particular needs. We try to put learners in a collaborative learning environment where they are mentored by experts in their fields and acquire working experience through in-house internships through virtual labs. These help candidates ready for jobs by adding live projects to their portfolios, job interview skills, and professional resumes.
For additional editorial information, please contact us via email at info@remotemode.net.
Take the first step to your new remote career!