10 Remote Jobs That Don't Require Lots of Experience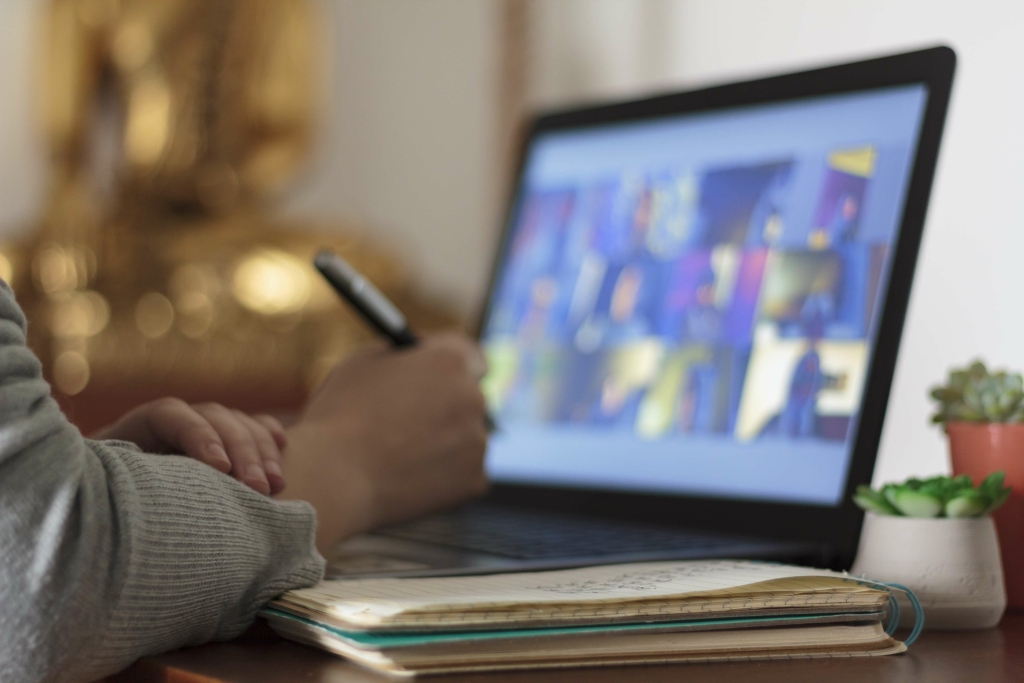 There are plenty of reasons why a person lacks the necessary background for suitable employment. Maybe it was just the early months of job hunting after graduation, or perhaps marriage life got in the way of work. Someone has a baby or an ailing family member who needs intensive care. But whatever the reason is, the world can rarely be bothered to consider your life predicaments. The employment market does not wait for a person's possible circumstances to get better. Instead, it forces people to struggle for survival, one way or another.
Of course, a person's first choice is to find work in the chosen field. But ironically, the competition is fiercest in the field of expertise. So while it is still a good idea to try, the chances are probably not at all favorable. So what is next? How can one make ends meet without a particularly useful job? How do we find employment without a degree? Is it possible for a person whose only major "life skill" is "working remotely" to secure work, or will they be compelled to clean toilets as a last resort? Where are their options, and how can one best convince an employer to give them a shot despite their lack of valuable credentials?
This article will cover various remote work options with low entry-level or even have no requirements. With these remote jobs, no experience is not a problem. Everything you need is confidence, integrity, and complete dedication, not tenure. Before looking into remote positions with little or no educational and professional requirements, it is crucial to understand that these jobs are not without their fair share of challenges.
It is not like employers do an in-depth review of your resume, scan your degree, determine if you are qualified or unqualified, and immediately employ you. The employer may not even be impressed with your work history, which is completely magnified by you not putting any effort into maintaining your skills. While the position does not necessarily require a degree, it would still require a fair amount of brawn. While there are methods abound around challenges, you need to be mentally prepared for them. But despite not being entirely ready, it is crucial to be willing to learn and adapt while undertaking the job.
1. Writing
Starting writing is simply a viable and convenient way to make money without a degree. The internet is a virtual gold mine of opportunities open in front of freelance writers. There are opportunities for all levels of writing ability and various topics. It is possible to write articles in blogs, become a remote copywriter or start your social channel. As a writer, you might earn thousands of dollars monthly, despite never having held a paid writing job before.
If you like to write, create ideas, and are not intimidated by hard and monotonous work, writing is one of the available methods to earn a living. You do not need a scientific degree or certification to work as a remote writer. But as with any other kind of remote job, writing requires a lot of self-discipline and time management skills. You would need to meet deadlines, even if it means staying up all night.
2. Web Development
The internet offers no sign of deceleration in its development. Every day, more websites appear, and more mobile apps need design and development. Web development jobs are ideal if you are computer savvy and know how to program. However, there are still other jobs in this field, such as web programming and graphic designing. The demand for remote web development jobs is vast and growing, so there are plenty of opportunities to take them.
To get a job as a web developer, specialists obviously need to have some basic knowledge in computer programming, specifically computer APIs. Today, it is unnecessary to graduate from university, or expensive courses, self-study will be enough. A lot of free software teaching programs are now freely available. So if you have a desire, it's easy to learn. Some remote web developers earn thousands of dollars per month for only a few work hours per day. That is why there's intense competition in the market between remote specialists now, so you need to make an effort to prepare for the interview and get a well-paid job.
3. Data Entry
Data entry is where a person is given data, usually through a form or a spreadsheet, and the task is to enter it into a computer program. The data might be anything from names and addresses to article submissions and product orders. Data entry remote work may look simple enough, although it may be excruciatingly boring at times. If you decide to get a remote data entry job, make sure you have the discipline to carry out the tasks. So if you are planning to find a remote position to earn money without a degree and still want to be filled with energy after the work is over, remote data entry might be what you are searching for. Working as a data entry specialist, it is highly possible to receive hundreds of dollars monthly.
4. Proofreading
Proofreading is a highly interesting and fun type of remote job with no experience. A great deal of us have probably never thought of proofreading as a job. It simply involves reading a piece written by another and checking on errors and discrepancies. Please note the main proofreader's task is not a simple copy-and-paste job. It is necessary to have at least a basic knowledge of the language subject to proofreading.
Remote proofreading is what you need if you are a detail-oriented person with consciousness and knowledge of grammar and composition. You might find work in different companies such as magazines and publishing houses. Specialized agencies handle proofreading jobs that require outsourcing people from other countries. As proofreading involves reading, one's home can easily be made into a venue.
5. Data Collection
Data Collection requires its professional to go out collecting information, usually through surveys and interviews. Remote data collection is ideal for young people without experience, therefore needing little to no credentials. It is an excellent option for a person who wishes to diversify from high school or college experience. It is also relatively easy to work, as all a data collection worker has to do is travel around and talk to people.
Data Collection requires its professional to go out collecting information, usually through surveys and interviews. Remote data collection suits young people without experience, therefore needing little to no credentials. It is an excellent option for a person who wishes to diversify from high school or college experience. It is also relatively easy to work, as all a data collection worker has to do is travel around and talk to people.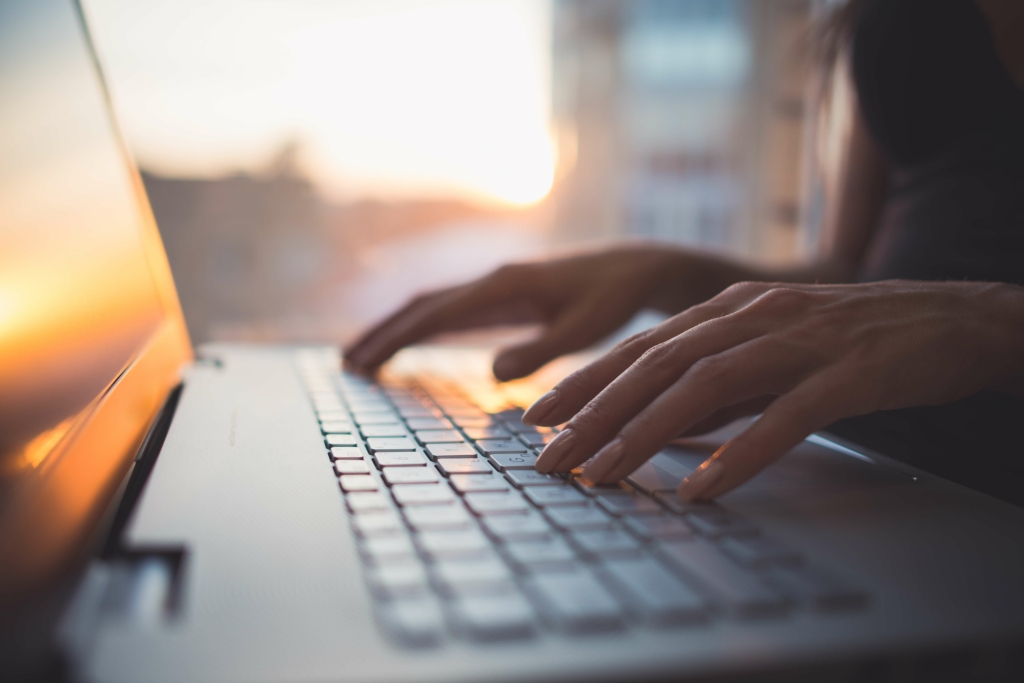 6. Technical Support
Technical Support is a remote job usually available in call centers, and it involves talking with customers and troubleshooting their computer problems. The tech support job paid so well because the customers would be irritated and constantly dissatisfied. The more a customer is unable to solve their problem themselves, the more impatient and upset they become.
Tech support specialists need extensive patience and a great deal of practice. First, you should learn how to deal with angry people to achieve great results. You are privy to earn hundreds of dollars a month. Most significantly, you would be able to work remotely, as long as you have a fully-functioning computer unit and a stable internet connection. The company would provide you with everything you need, everything from the phone headset to the computer software, so you only need to learn how to deal with irate customers.
7. Selling
Selling is usually associated with a person who goes around door-to-door or people who work in stores. But today, selling transfers to the virtual world working in online stores is possible even without experience. You can sell anything remotely on the internet, from products to even services. The quality of products being sold on the internet is becoming better and better, and so it is now easier than ever to create a business and earn a living through it. To sell products over the internet, specialists must learn how to operate a web store and market their product.
But the selling of products is not the only way employees can earn money online. There are plenty of other ways of doing so, like selling services. As an example, a person may be trained as a virtual assistant and assist busy supervisors who need help organizing their tasks. If someone is truly competent, it is possible to earn hundreds of dollars a month from home, even more, if they have acquired the necessary skills.
8. Consulting
Consulting is another remote job no expirience. This is good for people who have earned a degree but are unable to find jobs. A person trained in consulting can do the work from home. It is a remote job where a person gets freedom and flexibility. An employee does not have to be in a certain place or at a certain time to do the job. Salary could be per month or week.
If you are inclined to be creative, consulting is a good option. A consultant's not just technical work, but they also need to be artistical. As it is commonly placed, they need to think outside the box. It is necessary to think of new ways and find new solutions to solve existing problems.
9. Social Media Management
Social media jobs are relatively new, but they are also growing in number. These jobs involve using social media to market a company, product, or service. A person who is capable of staying active on social media networks can get a job as a social media manager. It is not a complicated job, and all a person has to do is to render most of the time working on the internet and knowing the ins and outs of the social media networks being used. Social media jobs are usually contracted by different companies and are usually short-term, meaning that a person will be able to earn hundreds of dollars a month while the contract is active. As observation had rendered, with these remote jobs, no experience in any specialization may be required. Some firms would even go as far as train their new hires to the ways of SEO management to suffice the demands of the position.
10. Mystery Shopper
Mystery shoppers are people who are hired by companies to keep track of the customer experience. What this means is that they will have to pretend to be a regular customer, and they will need to carry out the usual activities that a customer would. If the service being provided is up to par, the company would give a bonus to the mystery shopper.
11. Mobile/online Gaming
Online gaming is a relatively new field in remote work, and there would be a lot of opportunities for a young person who is willing to make a career out of it. All one has to do is to be good at playing a certain game, and the company would then hire them. The paycheck is relatively good and depends on the skill rate. It's a good job if you're prone to play and want to find a full-time or part-time job.
12. Affiliate Marketing
Affiliate marketing is another relatively new field. A person who is able to be an affiliate marketer can earn hundreds of dollars a month because people are ready to pay for the introduction to a certain product. The main task of an affiliate marketer is to introduce the product to a big audience. What's impressive, it is a way to get some extra cash without investing money or visiting expensive courses. You need time and desire. It's also a real way to make extra money for schoolchildren or can be a part-time job while you're looking for a new basic job.
13. Online Tutoring
Online tutoring is a very lucrative job if you are good at math, foreign language, economics, chemistry, etc. Remote tutor work also suits you if you are able to come up with useful content to start your blog about kids' science or home plants. People who run blogs usually provide links to tutor people on specific subjects, and they can earn hundreds of dollars a month, depending on how good their content is. It is a good way for a person who speaks several languages to showcase their skills, make some cash, and establish their credibility and possibly promote their blog at the same time.
14. Online Translation
If you are able to translate content into different languages, it is real to make good money only if you are able to market yourself well. There are some companies that have a huge customer base worldwide, so they need translations as well. They pay a decent amount of money to people who can translate their content, so it is definitely a good source of extra cash, especially if you are bilingual.
15. Virtual Assistance
A virtual assistant is very similar to a virtual consultant. The difference is that assistants' work requires helping people with their daily tasks. A person who is skilled enough in doing these tasks might be a virtual assistant and earn some good money. As an example, a named person can be an administrative assistant and help clients with their daily tasks, such as sending and receiving emails, scheduling appointments, ordering products, etc. If you cannot get a job in the corporate world — remote assistance would be a well-paid alternative. To work in a remote position of the virtual assistant, you need a computer, a strong internet connection, and basic skills of how to work with MS Office.
16. App Testing
App testers are people who test the apps that are being developed remotely or in the office. Salary is often more than average because app testers dedicate ample time to conduct rigorous application testing. More so, they provide fact-based and objective feedback on the app, which may be useful to the developers. If you are a tech-savvy person, it is good to make some extra cash on app testing remote work.
Final Thoughts
Considering the jobs discussed are wise if you recently graduated and are still on a job hunt. To reiterate, with these remote jobs, no experience, considerable technical skills, or any other special credentials are necessary. Though some may require you to travel a bit, all these jobs are. You are also likely to have a lot more fun and satisfaction than the regular, traditional job with these variants. Another good thing about these jobs is that not much training is involved.
If you are determined to succeed and confident, you will definitely succeed in these remote jobs with no experience. Consider this work as a transition or preparation for serious work. However, any work requires your full commitment.
So try your luck. Find a remote job and start a new page of your life!
Take the first step to your new remote career!