Home Office Designing Tips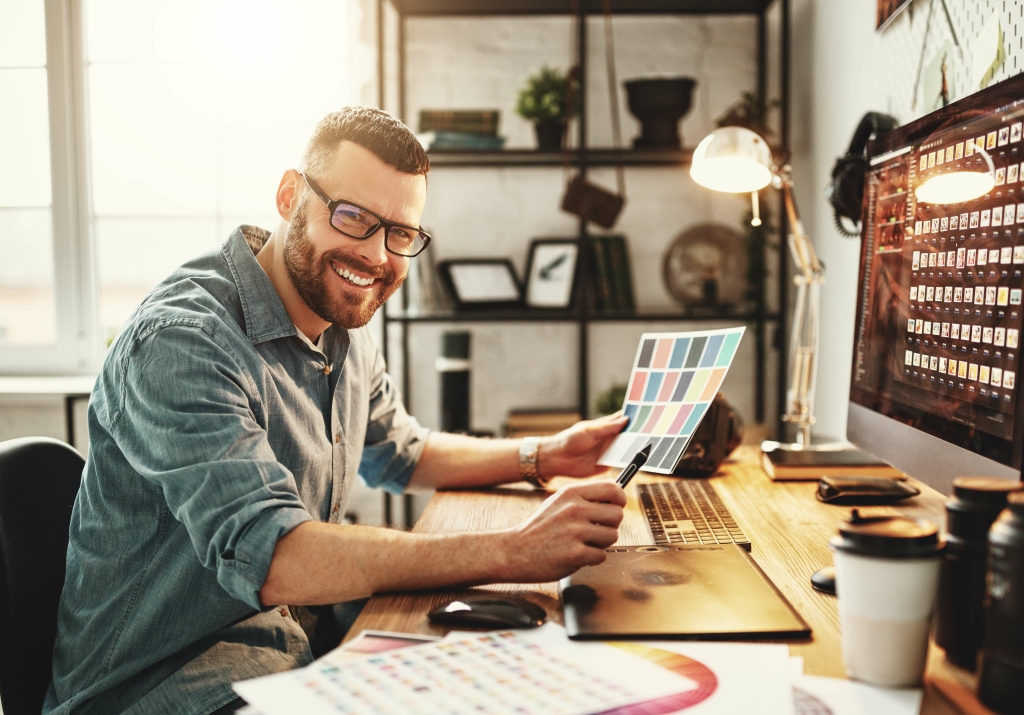 Almost everyone would agree that being given a chance to work within the confines of the home offers a world of convenience instead of being confined in an actual brick-and-mortar office space. Not being compelled to wake up early to beat the traffic downtown comes as favorable as saving money on lunch daily. More so, workers designated in remote jobs are given a chance to balance the two aspects of their lives efficiently as opposed to reporting in physical offices. However, despite really liking the convenience of undertaking work, getting tired of it is not at all uncommon.
Firstly, losing personal interaction with your co-workers creates a longing for actual human dynamics. Rapport and establishing trust in institutions are integral to improving professional relations. The lack of interaction with others robs professionals of the chance to sharpen their professionalism through social interaction. Second, the constant distractions that come with remote jobs pose a difficulty most employees cannot seem to tackle. Again, distractions need to be taken out to keep productivity going every time you sit down to work. Finally, communication and collaboration with co-workers and bosses have become challenging.
Due to these possible hurdles, we came up with a list to help you establish an efficient setup. Here, we'll show you some cool home office tips to help you organize a better and happier work structure at home.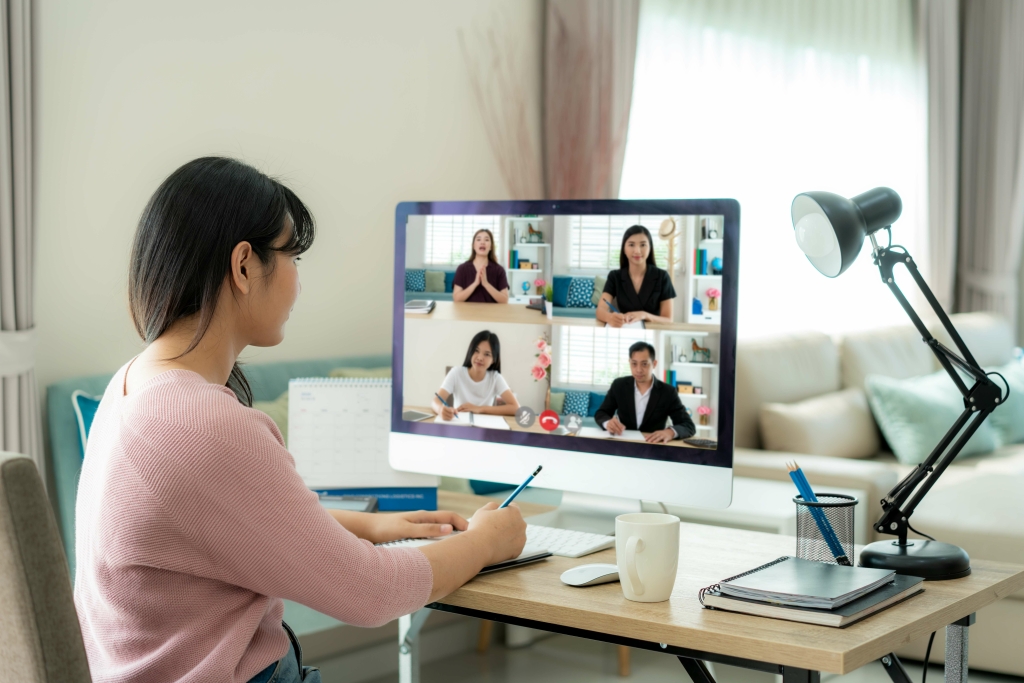 Organize Your Work Area
A messy desk dampens productivity. It is essential to have a cleaner workspace as it affects how one undertakes jobs. Clean up your space; set a condition wherein you would be allowed to work free of any distractions to render an optimal condition. Label your office supplies, establish which side of your house you want your desk to face, and ponder what type of desk ( conventional or standing) you want to have. Firmly deciding on such things surprisingly helps to make the best from the area.
Next, get filing cabinets. If you keep plenty of documents, label them accordingly. You may subscribe to color-coding them to find specific files quickly. Designate a good area to dispose of any trash or wastes like used paper or pencil shavings.
Use a Digital Assistant
While it's nice to detach from your original workplace to undertake work at your very own desk at home, keeping communication open with your co-workers and bosses still bears great importance. Do you use a digital assistant (e.g., Siri, Cortana, and Google Assistant)? Unlike most people, digital assistants may be accessed anytime, anywhere to aid you in organizing your work structure more efficiently.
You can utilize the help of a digital assistant to integrate your work lists, meeting schedules already plotted in your calendar. Then add other tasks like requesting file access or looking into the work status of your co-employees. Moreover, also find a digital assistant to help you in communication. A digital assistant may possess the ability to transcribe the contents of voicemails and send them via email. Such is completely helpful when you're busy or simply have no time to check your phone every time it rings.
Establish a Clear Schedule
Another excellent productivity hack would be an old-school one: following a schedule. Creating a schedule entails stringent follow-throughs. You can also lodge a schedule outlining immediate tasks to fulfill. This permits you to smartly monitor and determine those already accomplished and what needs to be done within a specific time frame.
It is imperative to put a particular time in the list you create. However, it is also integral to detach from it to refresh and recuperate. Breaks need to be taken in your schedule to have meals or exercise.
Designate an Area to place Work Accessories
Minimalism is very much necessary for clutter management. Increasing productivity entails establishing a cleaner environment. Maybe you should ask professionals to help to organize the space. Store all files in a singular place and categorize your shelves to place other supplies. Be sure to label each to avoid confusion in their content. Maintaining desktop cleanliness means you need to determine your necessity really from what is useless and redundant. This aids in keeping items contained.
Consider Ergonomics
Ergonomics is an integral part of healthier offices. It is also operative for WFH setups. Suppose the company desires to decrease customer complaints while improving employee performance. In that case, they must ensure utmost comfort through ergonomic chairs, ergonomically-designed tables, and other computer paraphernalia to maintain their health optimal. Getting them a standing desk may also be advisable to establish proper posture and help combat apnea and weakening of their core.
Choose Equipment
Invest in the latest technologies to optimize working conditions in your home office. No one wants to work on a computer that's been downloading forever. On average, it takes three to four years for a machine to become obsolete and require replacement. To work without problems and delays from home, get a VPN. In addition, buy a printer and a scanner with sufficient power and a computer or laptop screen of a suitable size to organize an effective workflow. However, it would be prudent to minimize the use of the printer.
Use a Quiet Meeting Room
If the company has employed plenty of workers, they need a quiet meeting room to have meetings in the flesh now and then. Establishing a "quiet room" is of great importance in an organization with plenty of designated WFH schemes workers. Quiet rooms are not only meant for distraction-free rooms to undertake remote work but also might be used by employers to host meetings with their co-workers and bosses when they come to the office.
Quiet rooms should be free from bad vibes. So, you may want to choose special furnishing to establish a comfortable atmosphere in a quiet room. It is also necessary to keep the room well organized and neat. Otherwise, it may only serve as a hindrance to the complete productivity of your employees.
Establish a Home Office Policy
Despite WFH setups, a home policy is still necessary for greater organization. It is a good way of imbuing workers' separation between personal life and work life. Keeping policies would help one sharpen professionalism.
To start establishing remote job parameters and regulations, get these regulations into writing. Put this inside a small notebook, something that can easily be kept and not distracting to you or cause any clutter in your setup. Make sure it is decipherable or has high readability despite its size. You should send copies of the policy to colleagues and constituents upon the chance of meeting with them physically.
Be Open to Co-workers and Supervisors
Working remotely often leads to easily losing track of time as you tend to get too wrapped up in what you are doing. This usually happens when you are swamped with multiple tasks. Also, when you're working inside your own house, it is not difficult to find things distracting you. These may be factors like family members and pets. Minimizing distractions means detaching from family when you are on the clock. You can also try to put a time limit on how long your undertaking would be.
Install Good Lighting
Lighting is needed in every workspace, and it is of equal importance in your home office. Having good lighting enables better focus, hence helping avoid distractions. It can help you stay on track with your tasks. Good lighting can also help employers alleviate moods which can assist in fighting fatigue.
Additional Considerations
When one starts working at a home office, check the security of the workplace and prepare all necessary for cases of emergency. These may include:
fire extinguishers
first aid kits
fire blankets
fire alarm.
Investing in a tight security system is integral when companies hire many employees. Such security measures may include video surveillance systems and fire detectors. You should also secure an IT support system. Securing your team's efficiency in delivering the needed output would be possible through these measures.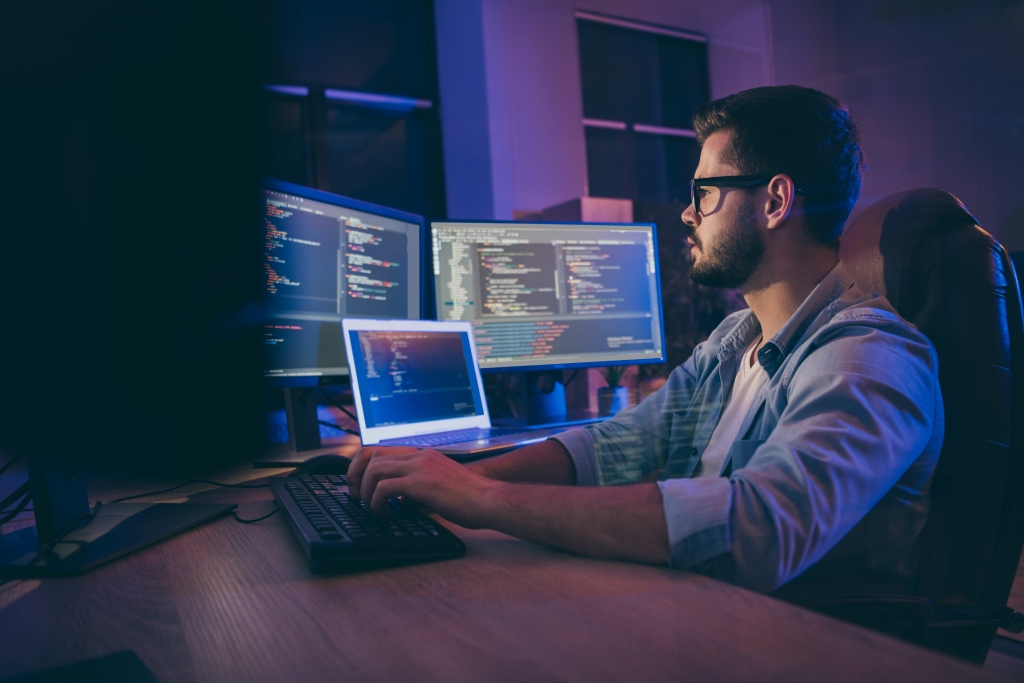 Final Thoughts
This article is about home office tips to make the process of working at home distraction-free. Working from home could both be a healthy and productive way. And should it interest you, here are some additional advantages you may want to know if you elect to work from home:
Save on commercial rent
Save gas
However, it's also quite challenging to make home setups work. Distraction is always an ever-present threat. Stress is also a glaring factor; lots of workers experience burnout despite being at home. If you neglect and become careless, causing you to not be critical of your current work structure, you will fall susceptible to "workaholism".
Note, work-from-home setups are wholly different from working in the office. It is easier to fall into inertia when working from your home, leading you to "pretend" you are actually working. It would help if you dodged the temptation. Maximizing productivity means you need to treat the work undertaken at home as you would undertake your real job.
Considering the home office tips will help you a lot. If you have to work from the confines of home, you need to establish an efficient work setup to work healthily and productively. Otherwise, one can't work remotely without distractions.
Take the first step to your new remote career!