What Remote Work Burnout Is and How to Avoid It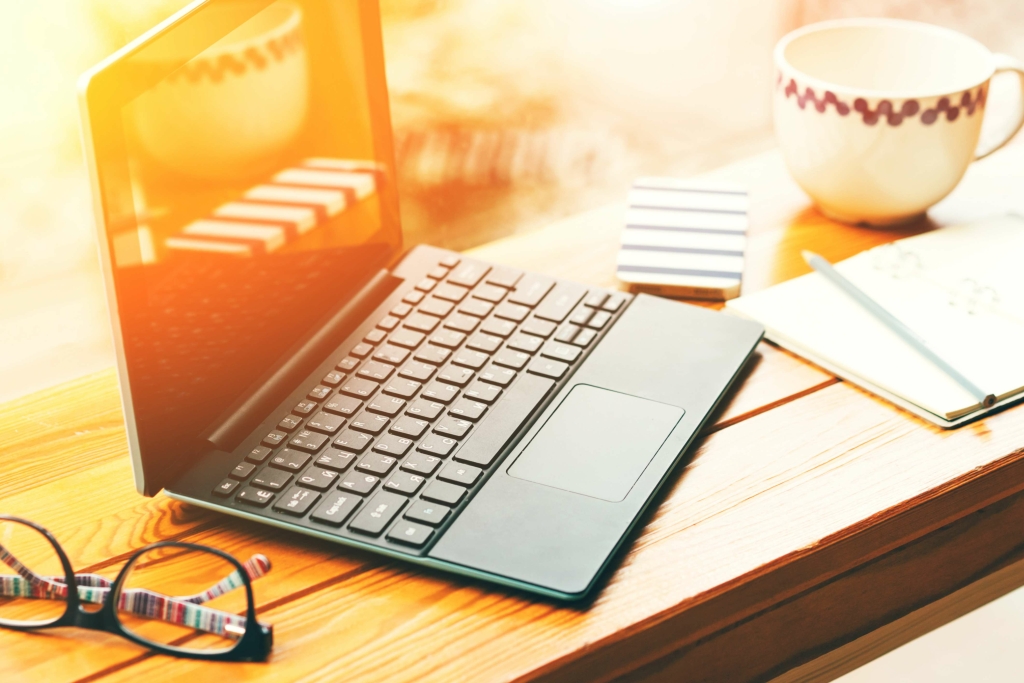 No one is immune from emotional burnout, even in a remote work form. It occurs even with the active and most disciplined employees. This state calls into question the further work possibility.
Do not panic. Take a deep breath. Before despairing, let's look at the causes of this condition and how to give yourself first aid. Check out simple tips on how to help yourself with burnout and how to support your colleagues.
Reasons of burnout
After a series of research, scientists have found several explanations, which cause emotional burnout in remote work. These include:
Digital congestion. As practice shows, working remotely gives 2.5 times more digital congestion along with various distractions. Having a hard time focusing on work with constant messaging, Team calls, email responses, etc. Multitasking is one of the main causes in the workplace.
Constant activity. It is pretty challenging to establish clear boundaries between work and personal life with a remote form. However, constant activity is one of the major factors which prevents emotional burnout.
Offline distractions. The employee is subjected to a lot of pressure from the family for being at home. Remote work does not provide sufficient communication with the family. During working hours, relatives often distract from tasks. It takes more effort to concentrate.
Loneliness. If you are a single person, there is no family, and a lack of communication accumulates. It is impossible to fill this shortcoming with the help of messengers. If you add the stress caused by the pandemic, the inability to go on a pre-planned vacation, you get severe burnout and severe emotional body deterioration.
Remote work burnout is a more social predicament than a medical one. To impede the spread of this emotional condition, the responsibility sustains with the manager and HR specialist.
Signs of burnout
If you experience one or more of the following symptoms, you most probably have acquired the remote work burnout syndrome:
You are not interested in the duties set by the employer; the purpose is to complete them faster.
Constantly complaining to friends about working duties.
You get distracted by social networks, TV, turn your attention to household obligations just to not work.
You feel physically or emotionally exhausted. The desire to do anything at work and outside has disappeared.
Difficult to get started and complete duties.
You think no one appreciates or respects you.
Feeling lonely but not wanting to go out or communicate with people.
Remember, you are not alone. This is a temporary condition that needs to be determined as quickly as possible. In this case, you can help yourself before significant health concerns arise.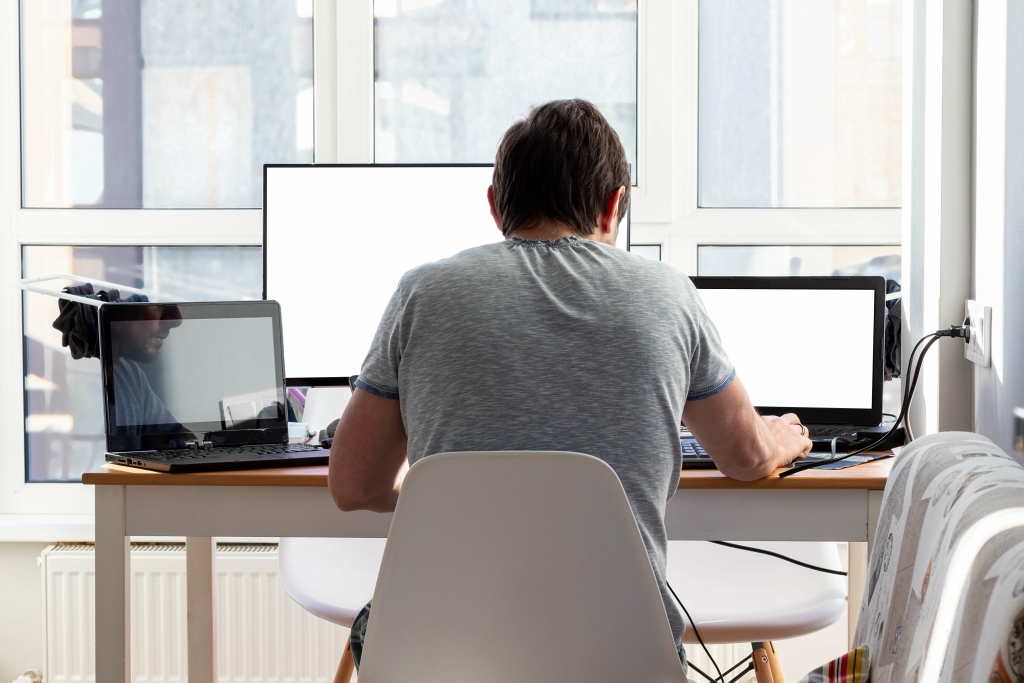 Why is professional burnout dangerous?
Ideally, preventive measures should be taken before the first signs of remote work burnout appear. Otherwise, this condition can be passed on to colleagues. For example, if at least one has symptoms in a small team of 10 people, then burnout can be transmitted to other employees, even if they work remotely.
You should not presume that if the company has excellent wages, interesting projects, then it is impossible to reach burnout. As already mentioned, there are many causes of burnout, and a financial side does not apply to them. Therefore, some companies conduct surveys that inquire about the employees' productivity.
How to deal with burnout syndrome?
Remote work burnout is an actual problem that needs to be approached. The first step towards a solution is to determine the reasons that caused it. Only then you should deal with concerns: reducing the load and the working hours amount, changing tasks and switching attention to new projects, etc.
The simplest and most successful ways to eliminate remote work burnout are as follows.
Organize lifetime
This is the main aspect that allows plenty of employees to maintain balance in everything. The right habits formed to proceed with help the body quickly arrange to work. For example, for cheerfulness, a contrast shower is taken, clean clothes are put on, strong coffee is brewed, etc. In the process of breakfast cooking, you can start checking your email.
If you're single and don't have pets, there are certain healthy habits you can establish by yourself that will help you to be prepared for a new working day.
The working day should also be divided into several stages. Someone takes systematic short breaks from work, someone needs a meal break. In any case, the division of labor activity into stages will help maintain balance and energy in the body.
Watch YouTube
Rest is very significant for productive work. It doesn't always take a lot of time. It is enough to allow yourself to rest 5-10 minutes between tasks. You can watch a short video as a distraction. If the video is long, then watch it intermittently.
It is recommended to watch diverse videos. Bloggers who like to travel a lot, learn new skills, enjoy abilities, and show hobbies are perfect. Such videos are short, do not require increased attention and concentration. Positive energy allows continuing to work quickly.
Communicate actively
The easiest way to deal with remote work burnout is if something new and exciting is coming into your life. Do not be lazy to meet with friends 2-3 times a week. It is difficult to find new friends when working remotely, including arranging a personal life. So don't be terrified to show up in different public places, be open to art, music, etc. This allows making quickly new acquaintances and increases communication.
Learn new things
Get extra motivation from your hobby. It doesn't matter what area your hobby is, feel that you are great, successful, everything works out. If you're not learning something new, you're stagnating. This is reflected in the general emotional background, in the future in performance.
Keep your body in shape
Don't let your body harden. Regularly engage in yoga, fitness, swimming, martial arts, or dancing. If you keep in good shape not only the brain but also the body, it will be quite difficult to burn out.
Provide discipline
Self-discipline is a powerful weapon on the road to success. Observe the diet, sleep, and wakefulness. If work is done, do not forget to please yourself with various gifts, goodies. After a series of tests, it has been proven that a person's success directly depends on self-control. Remember, the difficulties are temporary, but the pleasure from work is permanent.
Prevention of professional burnout
Prevention of remote work burnout allows preventing burnout of the entire team in a timely mode, which will cost the company much less than eliminating the consequences.
To implement this way, a clear work schedule is formed and you can come up with a way to go on vacation at the end of the working day. For example, positive forgiveness in chats, congratulations on the upcoming holidays, the presence of office humor will be useful.
In addition, the employer should control and not overload employees. It is harmful for employees to work in the evenings and on weekends. As a result, the company can lose valuable personnel.
Digital communication should be minimized whenever possible. It helps employees to understand that they are struggling with tasks, increases their self-esteem.
Additionally, you can conduct various tests for remote work burnout. They are easy to find on the Internet. If you understand in advance that something is wrong, then after a series of efforts you can correct the situation. The main thing is not to miss the moment.
Take the first step to your new remote career!