15 Jobs to Consider to Make Money from Home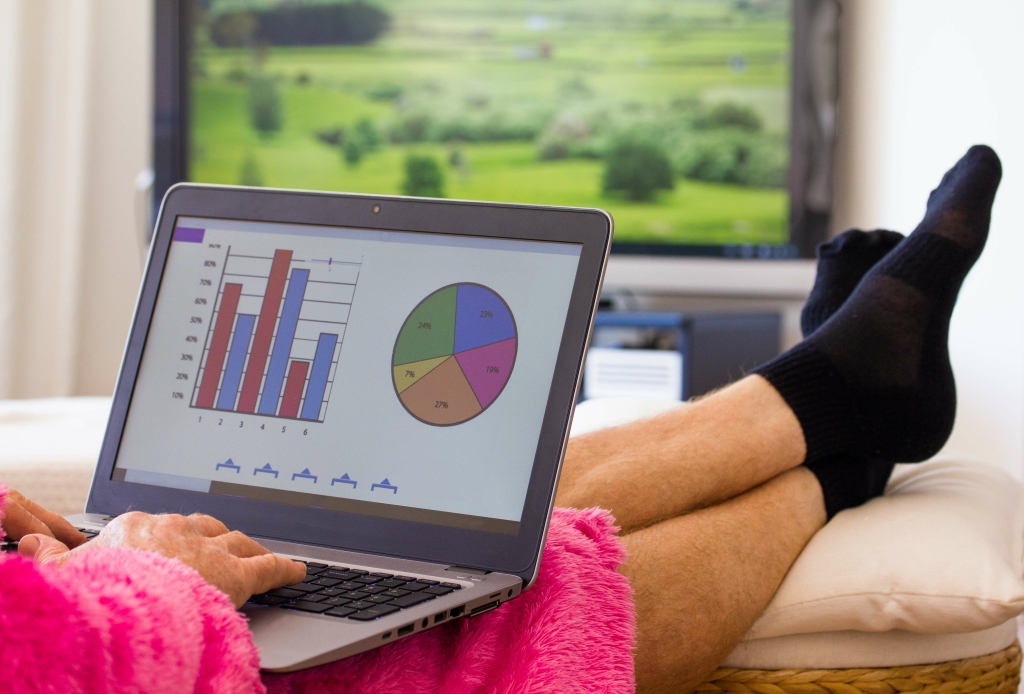 Today, the topical issue is to find a job with the ability to work remotely. Large companies are already moving to a hybrid form, allowing some of the duties to be done virtually at home, only part of the time spent in the office.
Whether working or owning a business, you can make money from home jobs. We offer you to get acquainted with job options that can bring a high annual income, more than the average American salary. We offer 15 relevant professions that allow you to earn income at home.
Affiliate Marketer
It is a referral marketing profession, where income is obtained as a percentage. For example, you have a website. You can become a partner of a large network like Amazon. Your target audience makes purchases of goods belonging to a partner network. As a result, you get the percentage of sales. Many people prefer affiliate marketing because this activity type brings good passive income with minimal investment.
Blogger
Blogging does not require extensive investments and brings considerable proceeds. You can make money from home jobs by blogging about your travels, your talents, favorite music, food, pets, or simply by talking about your lifetime, events, and experiences. As soon as the blog becomes popular, you can additionally earn on advertising products or establishment recommendations, etc.
Accountant
You may doubt it, but it is not necessary to be a certified specialist to become an accountant, to keep records of income and expenses. It is enough to pass a special course to get basic skills and knowledge. At the end of the course, on average, you can earn about 34,000 dollars annually. Individuals with rich work experience receive up to $70,000 while only making money from home jobs.
Consulting
You can successfully organize a consulting agency. Your target audience is companies and individuals who need advice on business, finance, etc. It is good to have a legal education or financial experience. You can offer various enterprise software to optimize working occupation.
Customer Service Representative
If you have communication skills, you can make money from home jobs by providing online support and assistance. Implementing it is enough to have a stable Internet connection and be always in touch. Such work brings income from 8 to 15 dollars per hour.
Data entry service
Profession assumes entering any business optimization data. The work is not the most interesting and exciting, but it can bring an income of $10 per hour or more at the initial level.
Copywriting
You will need to write texts on various topics: business, IT, medicine, fashion, pharmacy, etc. The working process proceeds remotely, without leaving home. It is excellent to have a philological education or at least an improved grammar level. Professional copywriters make money from home jobs as writers or bloggers. To get started, test your skills on Fiverr or Upwork.
Online store owner
E-commerce is a great way to make money from home jobs. There are several models of earning: dropshipping, wholesale, manufacturing, etc. You can launch a simple online store using the Shopify, Magento, WooCommerce, Etsy platforms. To initiate, you will need a start capital and an understanding of the IT-sphere and marketing.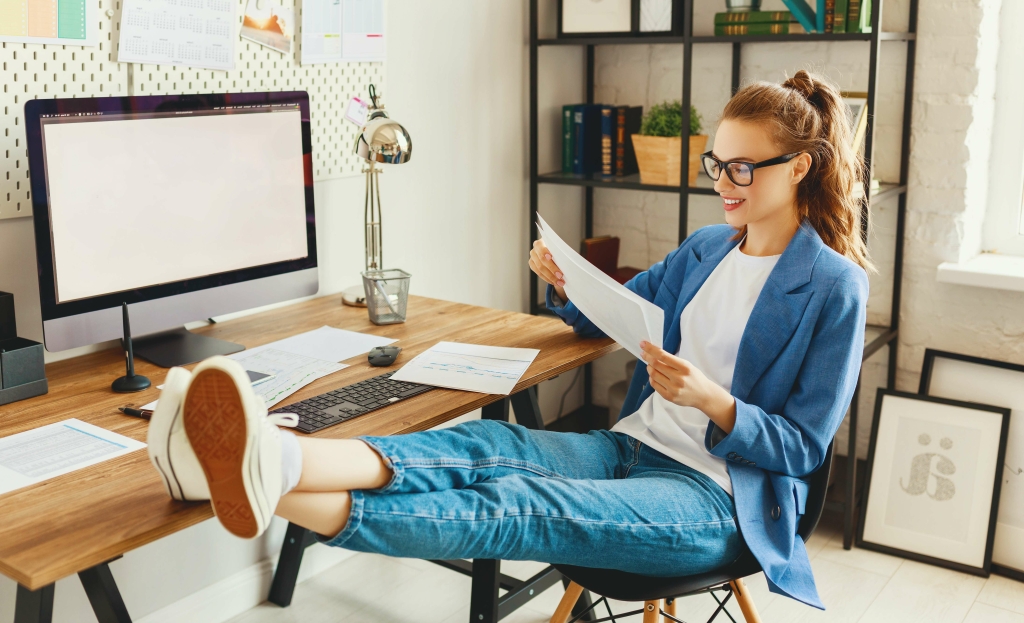 Editing and proofreading
If you have promoted grammar skills, especially if you know several languages, then this profession suits you to make money from home jobs. At the initial stage, wages will be about $20 per hour. You can become an editor, book cover designer, and proofreader.
Make and publish instructional videos
Do you have talent? Try to make educational videos on YouTube or provide your learning skills channel. You can instruct in any of the activities online, for example, you are a good driver or you love animals, or you create something handmade. Register with YouTube and connect to the affiliate program. Starting price 1-2 dollars per 1000 views.
Internet Security Specialist
An Internet security specialist manages and monitors network threats and applies modern developments against cyber attacks. This specialization is becoming more in demand annually, and the tendency will remain for the next few years. If you understand the intricacies of connecting a network, you like computers, and are close in spirit to IT; then this position suits you.
Online juror
Eminent and aspiring lawyers often seek feedback on their cases in litigation preparation. Particular sites have been created for this position, where you can earn online from 5 to 150 dollars by announcing verdicts.
Online teacher
Are you a teacher or a tutor and need a more flexible schedule of work? Moreover, are concerned about the pandemic. Then the opportunity to work online is of interest to you. Most of the training is done via Skype or other messengers. Class registration is pre-registered. Depending on the rating of the online job, wages increase. You can start teaching online with K12 and Connections Academy.
Software Developer
You need a degree in software development for this job. It is considered one of the most flexible in schedule terms. In general, large deadlines are set for the implementation of tasks. It doesn't matter the location of your residence; the main thing is to have an uninterrupted Internet connection.
A software developer can work alone, take orders on freelance sites, or work with others. You can also reach a job in a large corporation, where you have the opportunity to lead and manage software development projects.
An accurate understanding of the programming language is necessary to achieve a result. Only in this way will you be able to make money from home jobs, by benefiting society.
Transcriptionist
Before starting the activity, you will have to receive a certificate in the field of business administration.
This position is considered one of the least ordinary. However, a great alternative if making money from home jobs is required. You have to convert the text in audio format to written form. Usually, specialists are selected at partner providers' websites.
This position is a wonderful chance to work from home, but it can be difficult with the rate of speech or jargon. If you're up to the challenge, it's a great model to learn a new profession.
Benefits of working from home
There are many advantages to working from home today. After extensive trips to the office, wasting time in traffic jams, lots of employees are ready to switch to a new form of work that can significantly economize time. Remote work is appropriate for those who are prepared to combine the necessity to earn money and the desire to climb the career ladder with the comfort of staying at home.
If you decide to change jobs, for a number of reasons you are constrained to stay at home, then the remote form of work is exactly what you need. Every year, the demand for such a format of interaction increases.
Different people fit various work modes, so if you're good at working on your own and can use frequent tech and communications programs like Slack and Google Drive that are useful for business; There are chances that work-from-home opportunities are yours. Moreover, you can make money from home jobs in the quantity of average and superior earnings.
Adaptable working hours are the lead motive why corporate employees are switching to a remote form of work. Working at home weeds out extra irritants, allows you to concentrate more on the primary duties, quickly cope with the responsibilities and take on new ones. In addition, this is a fantastic opportunity to learn the principles of the home business.
There are also plenty of budgetary advantages of working from home. You can claim tax credits related to working from home. In addition, huge budget savings on transport costs, gasoline, meals, etc.
Whether it is a second job or a part-time job, working from home allows you to make money from home jobs in the volume of the average wage in the United States. You can increase your bank account, move up the career ladder. At the same time, there will be enough time for personal life, hobbies, and friends. To find a job that makes money from home jobs, you can use special freelance services and regular job sites if you want to work in a large company or corporation.
Take the first step to your new remote career!