8 Helpful Remote Work Podcasts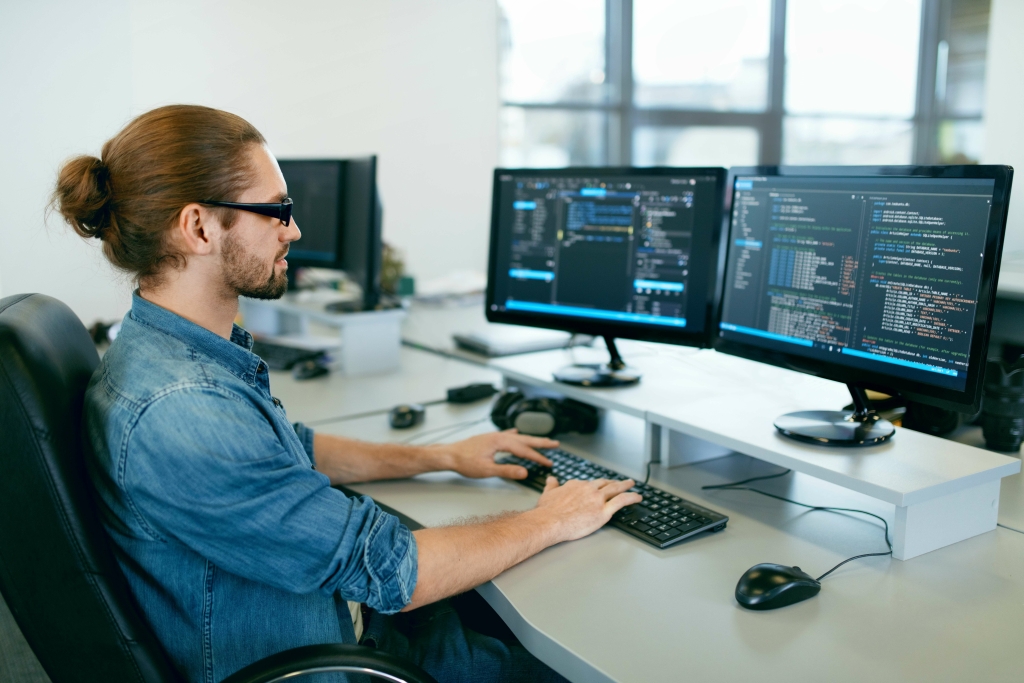 Once reality hits, it becomes pretty obvious that working from home may be just as productive as simply working – especially in this digital age.
For one, the Covid-19 pandemic brought with it a need for workers across the globe to adapt to emerging (work) trends. And while they may be new, it wasn't so difficult for people to tag along within a short time.
Working from home isn't a walk in the park, but it isn't a catch-22 either. Once you get the hang of it, you are made — you only need to learn the ropes and check out some of our expert tips below.
In this post, you'll find several podcasts you can check out to boost your productivity while working at home.
Whatever the case, the fact remains that you can work your best and make your dollars even without stepping out of your comfort. Working from home is made a zillion times easier with our choice of remote work podcasts. Find the best 8 below.
#1 Job Van's Remote Work Podcast
Here's your best bet for all kinds of remote work tips and productivity hacks — from tracking productiveness to learning the tricks, down to exploring the downsides inherent in working remotely.
Made in 2018/19, the podcast contains about eight episodes, and it is roughly between twenty-five to forty minutes-long. It comes packed with all you may ever need to know (as a remote worker) and leaves no stone unturned.
Whether you are a stark remote worker or you're recently hopping on the bandwagon, Job Van's podcast will help you find your way through.
#2 Paul Millerd's Reimagine Work Podcast
Nothing beats Paul MIillerd's Reimagine Work Podcast when it comes to consistency and all-time peculiarity. With fresh episodes rolling in every Wednesday, there's no doubt that the channel sets the stage for the future of remote working.
Episodes sometimes vary, and you may find them coming in different, varying lengths — like 15 minutes, 30 minutes or even 1 hour (yes, they could be that long). If you're an apple user hunting for podcasts that make you feel literally at home, literally, then here's your fluke.
Millerd understands the assignment, and he's bent on ensuring you get the best work-from-home experience at no cost.
He explores the modern relationship of employees with work and examines how remote work comes into play. He also features interactions with freelancers, top philosophers, thinkers, entrepreneurs, and generous individuals who have had an experience of corporate culture and personal reinvention.
#3 Laura Vanderkam's The New Corner Office Podcast
When an author launches a podcast, you know it's not just the regular. It's got to be a fire! And that exactly is what this is.
Laura Vanderka, the host of the Before Breakfast podcast, doubles as an author, and she has recently launched the 'The New Corner Office' podcast to help you work from home.
Her motivation came from the pandemic. And since everyone was forced to work primarily from home (social distancing and whatnot), there was a need to ensure guidance.
Laura's The New Corner Office — like her 'Before Breakfast' podcast — features sweet and short episodes you can easily relate with. In about four or five minutes, you get to the crux of the matter and then you're good.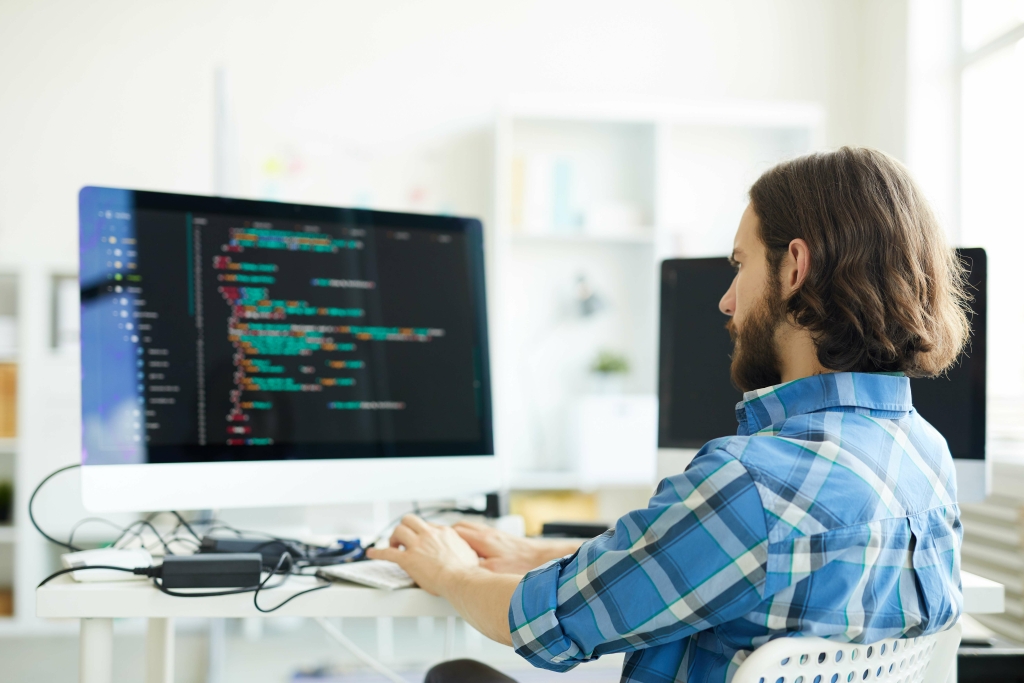 #4 Thomas Lattimore's Remotely effective
Yet another great podcast for remote workers, Thomas' Remotely effective goes way back to 2019 and it provides a far more practical approach to remote working.
With this, you learn all you need to know about working from home, including team spirit and leading an organization with remote employees. It's just a bang, and you can barely ever get enough of this elsewhere.
The podcast comes loaded — featuring six episodes with lengths from about fifteen minutes to almost an hour.
Its earlier topics include more generic tips, such as the human perspective of the team and how to best practice the chat collaboration, while the latter may be especially timely (think the 'Crash Course' episode released on the 17th of March).
#5 Kai Ryssdal's Marketplace
Kai Ryssdal's Marketplace is notable for providing context to various economic trends in the world. And sometimes, it touches on issues not directly linked to remote work.
If you're well into business news or you frequent the internet for updates in the space, then you must have well stumbled upon Kai's podcast.
Lasting about 27 minutes, the episodes include just a few that promote the overall interest of remote workers in the business space — they include: 'Remote Offices Find Creative Workarounds as More Americans Stay Home' which centers on the outlook of work in the future, and More Americans Are Working From Home, which is entirely educating (deals with the effect of Covid-19 on the nature of work).
#6 Jessica Lahey, Sarina Brown, and KJ Dell' Antonia's #AmWriting
What happens when three magical writers decide to come up with a podcast? Magic!
Nothing more, just right here is a podcast you should cling onto if you're a writer or perhaps, a journalist. It contains hacks and actionable tips you can bank on to become better and more creative at your craft.
Most writers work from home (because their operations are largely digital), and in many cases, the pangs of ineffectiveness may hit too hard. Kids are wailing, mom is calling, and Jack does not seem to relate with deadlines. Distractions here and there but you need to stay focused? Try this!
The episodes last generally for about forty to forty-five minutes, and there are stacks of handy tips to go round, even if you don't write.
#7 Wesley Morris and Jenna Wortham's Still Processing
There's absolutely nothing worth more than having your ears plugged while working from home and listening to the goodness of a podcast called Still processing. It's simply blissful, and of course refreshing. And in the end, you get to learn within minutes all you could learn in a decade.
A one-hour weekly podcast hosted by Wesley Morris and Jenna Wortham, Still processing is somewhat like the other programs we've mentioned on this list, but it is a notch higher. With speakers so informed and conversations so impactful, there's no doubt that you'll find this piece a worthy listen every week of your life.
It features timely discussions about pop culture and teamwork, including all you may need to work better as a remote employee.
What's more, there are deliberations highlighting a couple simple steps you can take to beat unproductivity while at home. Of course, we all get tired. So here's a must listen.
#8 Jason Stewart and Chris Black's How Long Gone
It takes work-from-home experts like Chris Black and Jason Stewart to give you such a stellar piece as how long gone.
In this podcast you'll learn just as much as you have fun. Hosts' speeches are admirable (they speak for about an hour or more), and guests' dispositions are not shabby, either.
With three episodes dropping in a week, you'll find out — in a jiffy — the true secrets of maintaining high spirits while working from home.
And whew! There you have it! The best 8 remote work podcasts to look out for if you're working from home or you're a remote employee. The world has gone digital, and so must you.
No bluff; Just value and substance. If you've never gotten the hang of remote working and maintaining productivity before now, here's your luck. These podcasts will, without doubt, help you thrive on the upward swing. So you can give up your fears.
Take the first step to your new remote career!