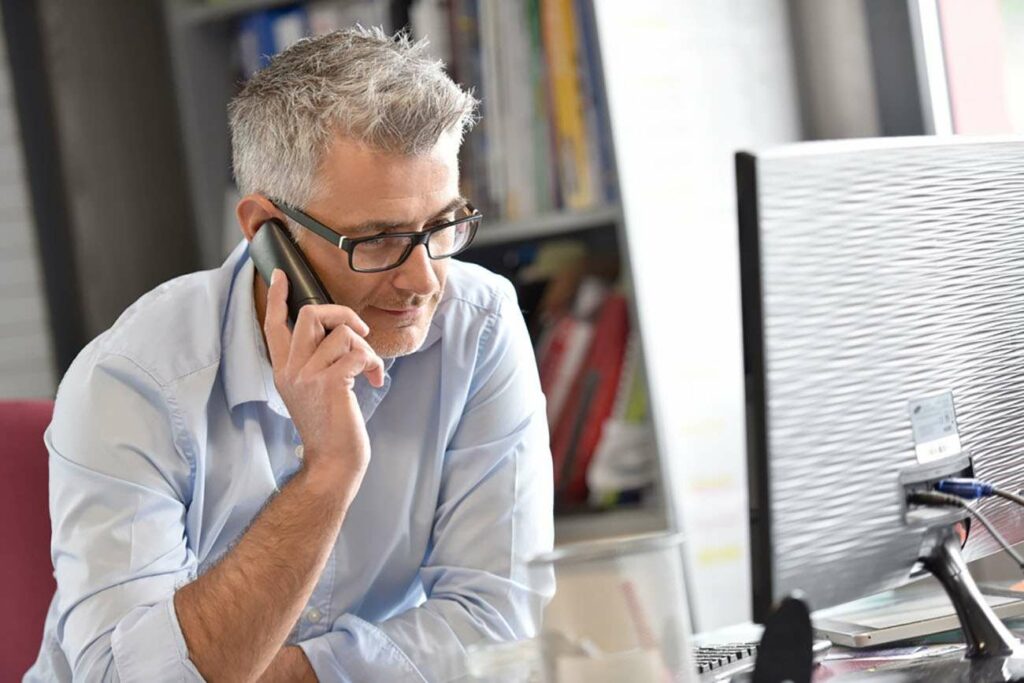 The prolonged pandemic has forced various companies to switch working schedules to remote work modes. However, the time has come to go back to the office. To optimize the management, regulation, businesses need to prepare labor activities taking into account social distance and set working hours: full or part-time work, based on the situation with new strains. Besides, it is obvious to take into account the maintenance of office space, which is expensive. Rentals can be up to $600 per square pound. How to be in such a situation? A hybrid work from home is today's best option.
What is a hybrid-working model?
Hybrid Remote Model (HRM) is the work organization way, which includes office and remote work in accordance with the employee's schedule. Sometimes employers independently draw up a schedule by office work applying and when working remotely. There is no one universal hybrid work model. Every company sets each employee's work schedule following the needs and tasks independently.
Hybrid work from home model options
Many employers and business owners do not mind working remotely. At the same time, office space is reserved for workers retained. For example, Quora. The CEO officially announced the full transition to a remote work option. However, employees assessing the office area save the workplace. The General Manager clarified that the top management is also switching to a remote mode and will not appear in the office more often than once a month. The situation is similar to Dropbox. Based on this, business owners are changing their personnel's work schedule to mixed mode. Mixed working hours can be divided into several types depending on remote or office-placed work type priority. Briefly about each below.
Remote-First model
The system offers full remote work with a few exceptions. Companies will retain offices as employees' places of work. It assumes the presence of any personnel in the office only in cases where it is necessary to be on the spot to resolve labor duties. Moreover, involved personnel can be located globally and in any time zone. The whole process is carried out online. This model does not limit employees from each other's communication. Most companies organize annual gatherings, corporate events, etc.
Office-Occasional model
The system is suitable for companies eager to return to the office. It assumes the employee's presence at the workplace several times a week. The office is only for teamwork. This model is used in cases of combining personal cooperation and individual work. Every Monday, all employees can arrive at the office. Unlike the previous one, the model does not completely go into remote mode. In this case, it is necessary to maintain an office used to solve joint tasks. Recruitment is carried out locally since their partial presence at the workplace is required.
Office-First, Remote Allowed model
If the task is worth it, this scheme is used to save both office space and remote work. However, predominantly the work is done in the office. This model is most often used when Covid-19.The team's main part is aimed in the office, and the rest is office-oriented when personal work is required with leadership, teamwork. With this model, personnel work absentmindedly. Some of them stay in the office, the other part — remotely. The main drawback of the example is that the group can feel like a second class on a remote basis. It reflects poorly on productivity, engagement in work.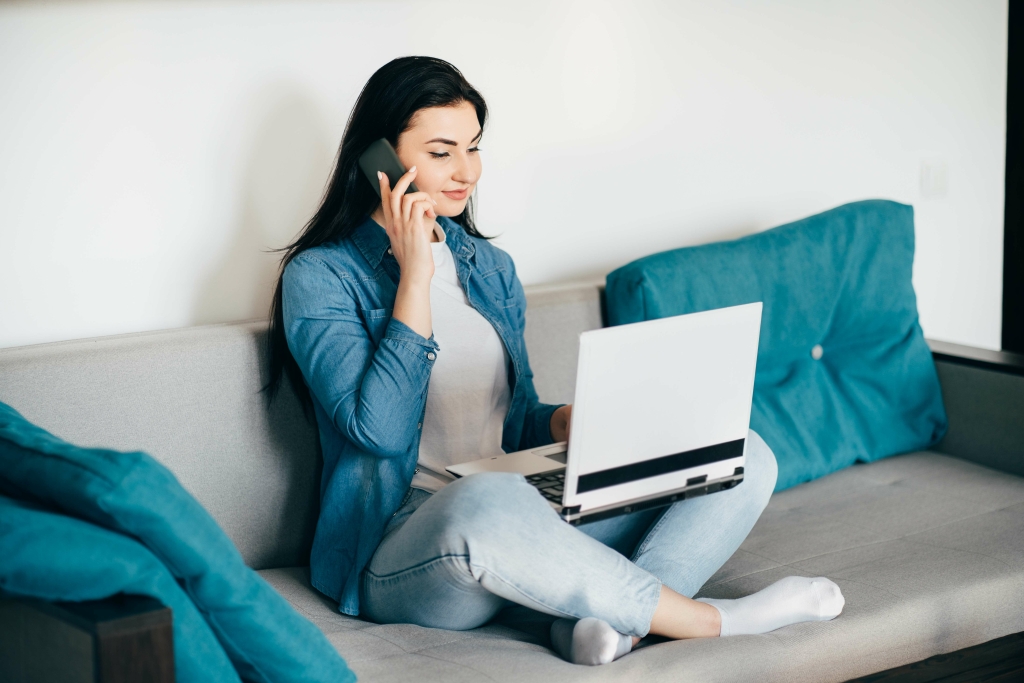 What are the benefits of HWM?
HRM reduces social segregation and maintains a professional-personal life balance. As statistics show, more than 45% of those who have gone to a remote work option are not very satisfied with their lives. A social study conducted on the topic of the Global experiment on the analysis of remote work revealed that about half of the respondents (42%) show less satisfaction with job and life. About 54% were forced to be in touch after working hours, 71% increased working hours, and 24% began to feel more alone. So, what benefits of WFH:
Less commuting to work. Researches have shown the lack of need to travel by public transport or get to work by car saves a lot of time. On average, an American who commutes to work in a car spends 54 hours a year in traffic. Such trips cause significant stress, breathing problems and pollute the environment.
Ensuring effective collaboration. The capacity to reduce spending on maintenance of large office spaces, offering personnel and HRM cooperation or work from home alternatives. So, about 10-30% of jobs will remain unused at the end of the pandemic. Why pay more?
Appropriate team-building. Personal communication promotes building strong cooperation, trusting relationships. The hybrid office model will become a learning tool, building strong working relationships, team building, etc.
There are other advantages of this system implementation, but it's important to remember about its correct use.
What problems arise by the introduction of hybrid schedules or work remotely?
With hybrid work from home, you will have to face several problems, namely:
Redefining office
Hybrid-remote model is forcing a reduction in the area of new office organization by about 50% of rented space in 2021. The employer will have to produce a simple personnel arrangement that will save on fees for a large office, incl. the unused area.
Not all workplace industries allow telecommuting
Unfortunately, not all positions allow you to work remotely. A review by announcement stand Slack found the following research. Sectors of business most likely to proceed durable hybrid or work from home include:
Finance development
Product management
Program and project management
IT and security
Business ownership
Industries least likely to suit durable for HRM include:
Health care services
Customer support
Media and communications
Arts and design
Education
How to be in this situation? The only correct solution is to offer an effective way of working, in which employees can work from home once or twice a week, for example, with documents, and plan other days in the office. In this case, the company will need to be flexible in management.
Gender inequality
In line with statistics, ethnic minorities are incommensurately distributed in the workplace. Unfortunately, this may negatively affect the HRM. It should also be borne in mind that remote work is unfavorable for the population who live in modest houses, big households, and large families. Hybrid work from home can widen the sexual definition. For example, several studies have found that women do about 15 hours of overdue housekeeping work each week. What is the best way to address the issue of the efficiency of an agile or remote system of work? The optimal option would be to talk to personnel. To do this, you can conduct a review or make special working hours. This way, you can determine what will be the obstacles in the hybrid form of work. Determine which workers need permanent, partial entrance to the office, childcare support, and other benefits.
Cyber security
While many IT companies support remote work, the security issue remains open. After all, personnel will be connected to wide-open Wi-Fi networks. Therefore, recent security measures are needed to be accepted. The reality is that workers will work from different placements. To avoid problems, you should set the connection requirements in advance, for using office stuff in public places.
Bottom line
Thus, a hybrid work from home is an optimal and office employment economical option. It is not suitable for all professions. When establishing a remote form, it is necessary to take into account the specifics of the company's work separately. There is no specific format of model building. Finding the correct balance between office-placed and working remotely is significant, ensuring operational efficiency. Before making decisions, you should consult with employees and determine the most relevant form of interaction.
Take the first step to your new remote career!